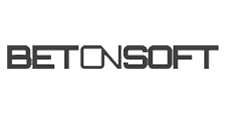 It is an undeniable fact that the demand for bitcoin gaming is continuously rising. A clear proof to this is the numerous online gaming software providers deciding to power gaming platforms that accept bitcoin such as Softswiss, UltraPlay, and others. Due to this, there are other well-known software suppliers that have been thinking of following these gaming giants' steps to the bitcoin world, and among these is BetonSoft.
Though a new comer in the gaming industry, BetonSoft has already proven of proficiency and a singular focus on quality since its establishment in 2006. In fact, it has been known to utilize the finest creative and technological resources; hence, they are confident that 'ours was a superior solution' – something that will separate the 'new market leaders' from the 'old guard'. Though it has not yet entered the platform of bitcoin gambling, one thing is for sure: If it does, the domain of Bitcoin betting will sure level up with the aid of this software provider's features:
Third Millennium Technology
One can assure that BetonSoft product incorporates third millennium gaming software. With the presence of expertise in its team of professionals, you can assure that their software is able to adapt and be customized based on the preferences of the clients; hence, needs and wants of the players. Among the aspects that can be customized includes games provided, languages supported, and banking.
With the refusal to accept limitations and a commitment to provide a higher level of entertainment, this company strive hard to offer 21st century casino games in their finest with the aid of 21st century engineering. Currently, they provide 110 'never seen before' Classic Slots, Video Slots, Roulettes, Craps, Blackjack, Scratch Cards, Video Pokers, and high-standard games. Aside from the fact that these games are design-wise, you can assure that they are user-friendly to give you undoubtedly excellent gaming experience.
Other Up-to-Date Features
One of the highlights that this software provider takes pride of is the fact that their software integrates with other betting platforms such as Bingo, Poker, and Sports Book Software. More than that, it also provides whopping progressive jackpots, 24/7 competent customer support, various deposit and withdrawal method, VIP bonuses, and broad loyalty program. On the other hand, secure and fair gaming environment is given since this provider comply with all codes of good practice and has obtained certificate from leading accredited testing authorities.
BetonSoft indeed made an outstanding job of turning a disadvantage to an advantage. Being new in the market has been made a beneficial feature since they were able to offer innovative and flexible features that you cannot find in other gaming software suppliers that are already in this industry for quite a time. Hence, with this company entering the bitcoin space, positively in the near future, the meeting of these two innovations, BetonSoft and Bitcoin, will make a fusion of convenience and perks in the domain of Bitcoin gambling.