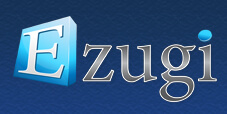 Ezugi is a well-known Bitcoin casino software provider because of its live games. The software provider's live games can make a player feel like he is playing on an actual casino floor even though he is at home.
A lot of operators recognize the quality of Ezugi's live dealer games. Many major Bitcoin casinos have a number of Ezugi games in their library. This includes BitCasino.io, 4Grinz, and 7BitCasino.
Ezugi profile
Ezugi opened its door in 2013. The company's mission is not just to create a live casino game. Ezugi is aiming at making a better live dealer game experience that will get players to visit a Bitcoin casino that has the company's games.
Players are not just in Ezugi's mind when the company makes their games. The software provider is looking to give Bitcoin casino owners the edge the brand needs to stand out among other gambling websites. Ezugi can help operators to draw in customers and give the brand name a boost.
Ezugi platform
Ezugi's powerful platform is why the company is one of the top software providers of live dealer games. Part of Ezugi's software is their unique video streaming tech. Ezugi's team made the streaming tech from scratch. This allows them to deliver a smooth video stream of the live dealers.
A smooth video stream is very important when it comes to living games. A lag on the video stream can ruin a player's immersion of the game. Thanks to Ezugi's video stream tech, the live streams of the company's games barely have any problems.
Ezugi's platform is very flexible and customizable. Operators can attach a number of widgets to a live game. These widgets add value to a player's experience throughout the game. Some are social media attachments that allow players to send updates from the game. Another is a mini-slot game that helps to kill time as a player waits for his turn.
Operators will also have a number of tools that can give them a number of useful info about how their players are using the widgets. Operators can learn which widgets are the most used and what the players are doing with the mini app. The info on the reports that an operator receives is in real time. This is incredibly useful for an operator since it can tell them which widget to add to the app or if there is a specific one an operator can make in order to attract more players.