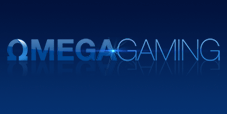 The two things a Bitcoin casino needs are Bitcoin games and Bitcoin casino software. Online casinos need a platform for their games. That is what Bitcoin casino software providers do. When they have the platform, they look for game developers. They make the games that are on the platform. One of the providers with all-in-one solutions is Omega Gaming.
Omega Gaming gives you more. It offers complete gaming solutions. It began in 1995 with a team of software engineers and executives. Its place in the world of iGaming is unique. Clients ask for concepts or solutions to their problems.
It is the software engineer's job to get that done. Its focus is the best solutions on time, and on a budget. This provider operates in Gzira, Malta and welcomes questions through phone or email.
Omega CORE
Omega Gaming knows that to run a successful online casino, it's important to spread information quickly. The Omega CORE Management System can help with that. It is a reporting, management, and administration product. The system is user-friendly, powerful and cloud-ready.
Omega CORE can integrate both Omega and third-party gaming systems. It has a web-based interface is easy to access but secure. Omega CORE is the result of years of production experience with many products.
Omega Casino
Omega Gaming has lottery, scratch card, and table games. It also has fiat and Bitcoin slots. It can be customized to fit any theme or look. The table games have progressive options. The table games also have a Graphical User Interface. The slot games have 25 traditional and video slots.
Omega Casino includes bonus jackpot slot games. Video poker players will love the number of choices. The 1, 3, 5, 10 and 50 hand variants are available.
Players can try the games with a "Play for Fun" option. They can get a feel for the game before betting bitcoins. Players can set their preferred game speed and sound options. It has an intuitive navigational design.
Fairness and game certification
Omega Gaming cares about fairness. The software has a certificate of RNG Evaluation from Gaming Laboratories International (GLI).
It means that Omega Casino is fair. None of the games follow a pattern. It means that the player is getting random results. Players that get honest games will trust the casino. When players trust the casino, they will come back and play more.
This is the advantage that Bitcoin gambling offers, and why Omega Gaming works so well.