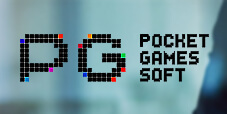 Pocket Games Soft is a renowned game studio. Their team of developers, artists, and industry experts are bringing their imaginations to the real world. The company's specialty is in 3D games that look and plays well on phones and tablets. It is not going to follow the same approach as other major software companies. But it will be a perfect addition to today's Bitcoin casino software developers.
Company background
Pocket Game Soft got its start in 2016. Its main office is in Malta, which is one of the major online gambling jurisdictions in the EU. Pocket Game Soft has many different departments in the company. Each one has their own role in creating a game. This ensures that the game contains high-quality graphics, sounds, and mechanics.
Although Pocket Game Soft is young, most of the people behind it have a lot of experience under its belt. Many of the artists, animators, producers, and designers are from various movies, games, and animation studios. The experience and style they bring to the company help them create games with amazing 3D art and theme.
Bitcoin is a popular payment alternative to the usual fiat currency. This is due to the digital currencies' numerous benefits for both the operators of online casinos and their players. Bitcoin quickly becomes important in gaming as evident in Bitcoin gambling sites like in a Bitcoin casino.
Benefits of a native app
According to Pocket Game Soft, many of the major online gambling companies fail to fully utilize the mobile market. Most of them often, create a lite version of their casino games as well as land based slot machines that can work on a phone or tablet. Many of these companies fail to see the limits of the lite version of their games for mobile devices. These lite versions are not able to offer a better gameplay and graphics than other casino games for phone and tablet.
Instead of creating games that work on desktop computers and making a small version of it, Pocket Game Soft looks to making a game specifically for small screens. They achieve this by creating a native app for their game instead of an HTML5 one. This results in a better gameplay performance than small versions of a game. This also helps to give their games better graphics capabilities. By making their games look good, they make it enjoyable to many phone and tablet owners.