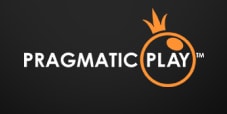 Pragmatic Play should be a name recognized by many of those who like to play slot machines. W The experience has taught them well and they have applied those lessons in their own games. There are several things that make Pragmatic Play different from other B2B game developers in the business.
Focus on online slots
First, there is the company's focus on developing slot games. Although there are a few table games in its library, the catalog of more than 150 games is predominantly dominated by video slots, classic slots, and video poker. This has given the company the experience in designing and developing games that can catch the eye of players and hold their interest.
For instance, one of the company's trademark games, 7 Monkeys, is a jungle-themed slot game based on the eponymous seven Monkeys. With each monkey as a symbol, the game is set at seven pay lines, adding a nice thematic touch to the game. This does not detract from its playability or the delightfulness of the game.
Another game from the development team that demonstrates their creativity is Quest for the Minotaur. Based on the Greek myth of Theseus, the game boasts great and thematic graphics, with symbols reflecting the setting and nice character portraits. The gameplay is enjoyable and gives players an opportunity to win up to 2,300 points in its free spin rounds.
The sheer range of games lets potential customers pick from what Pragmatic Play has to offer, allowing operators to create a selection that would greatly please their gamblers.
A positive reputation
The company's games are just one facet of what makes Pragmatic Play an impressive partner in operating an online casino. The company seeks to do its best in providing an excellent service and product toward its customers and their players. This can be seen in the optimization of the games for mobile and desktop play. With the increasing usage of smartphones and mobile devices, making an effort in this area is the least that Pragmatic Play can do.
The games being offered are also easy to integrate into the current infrastructure and they can be operated easily with the use of the company's own Game Manager software. The Game Manager allows casino operators to personalize the game's configuration depending on their needs. Additionally, it collects data on player sessions that could be useful for market research like playing history, bets abd wins, return to player etc. These reports can be organized based on geography, currency, time, games, and more.
Finally, casino operators can be sure of the game's performance. Pragmatic Play wants their games to be operating full-time and they guarantee this by monitoring performance and performing tweaks to improve it. The company also has a 24/7 team on standby to ensure operation for all players wherever they are.
Brands under Pragmatic Play