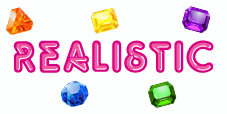 Realistic Games is a software company that has been providing gaming solutions since 2005. It has the know-how to create many amazing games because of its years in the business. Certain operators choose this company for its expertise fit for fiat and Bitcoin casino software.
The company has been making blackjack, roulette, slots, and other variety games. These are available through its ReGal games platform. Some of the gambling sites with Realistic Games on board are William Hill and Bet365.
Games platform
Realistic Games is all about convenience for any operators. This is why it is offering all games through the ReGal platform. Normally, you need to go through a very long process just to add one game to your library. Adding more than 10 games can take a large amount of time and money.
ReGal makes it easy on you to include many casino games in your website by having only one aggregator and process. Once this becomes a part of your library, your players will get to play most of the Realistic Game content. Think of this as adding a touch screen kiosk that contains many games in a physical casino instead of just placing one slot machine or a table game on the floor.
The games on offer are many classic favorites like blackjack and roulette. The platform has several types of three-reel and five-reel slots that come with its own features and themes. Many of the games have voice over clips.
One of the company's unique games is the Pull Tabs series. The games are similar to a digital scratch card game. You simply pull the tab to reveal the symbols of a card instead of making a scratching movement with the mouse. To make it convenient for everyone, the games will come with an 'auto-pull'.
Your players will also enjoy the Realistic Games platform while on-the-go. These games work on most smartphones and tablets. This is thanks to the use of the HTML5 technology. This makes it easy on you to bring in new players from different parts of the world through different devices.
Client consultancy and other services
Realistic Games has other ways to help an operator in making his casino hit the ground running. This includes consultancy services on how to run the website, marketing the casino, and other important factors of a gambling site. The team's know-how can help you find ways to improve your casino as well as offer many new insights that you can use.
Brands under Realistic Games