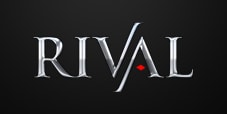 Let the Games Begin!
Launched in 2006, Rival Gaming can be considered a newbie in the industry of online gaming. However, this hasn't been a disadvantage for this gaming software provider to gain excellent reputation and popularity. In fact, the firm has its games licensed and offers casino portals to over 40 operators around the globe. With its affirmation to build 'games that people will love to play' and to provide 'the finest back up to offer these games in the most effective way', this software provider sure deserves to be one of the leading developer and supplier of online casino software.
Though Rival Gaming hasn't entered the bitcoin industry, there is a large possibility that it will do so in the future since the demand for Bitcoin gambling has been rising quickly in a consistent manner. And given the fact that it offers the following features, a new way to enjoy Bitcoin betting will hopefully be opened sooner than later.
This is term simply refers to the casino platform that Rival Gaming has developed and become the benchmark for the gaming industry. Compared to what other software providers offer, this platform is flexible as well as easy-to-use; hence, provides an instant access to all the gaming activities and opportunities. In addition, it also incorporates a highly-sophisticated interface and a system for managing customer support call centers.
Most Innovative Security System
This gaming software supplier utilizes the most advanced security system accessible – the RivalProtect security system together with RNG Certification by CertainKey. More than that, the system also includes IdentiPrint which is a device fingerprinting program that can track each device that connects to every casino. It is also important to take note that the system running within its servers shares no personal credentials with third parties.
Over 140 Exceptional Games
With over 140 unique games, you will sure be spoiled for choice with this gaming software provider. Built with Adobe Flash, their games are sure compatible with all downloadable and web-based clients. They have also done integrations via GTS' EdGE middleware product and several third party platforms. The quality of these games is assured to be excellent with the aid of top-quality and latest technology they have utilized.
On the other hand, what really shines among the games they offer is the revolutionary i-Slots Game. In contrast with the typical online Slots, this game make Slots more interactive since the players do not only bet, spin, and win but also takes part in unfolding a story. In a nutshell, i-Slots combine the thrill of the classic slots with an entertaining twists and experience.
Rival Gaming is sure new but these amazing highlights it promises are enough to prove that it deserves a place among the best gaming software providers. And since it is known for its forward looking features, it will surely be entering the domain of bitcoin betting certainly sooner than we think.
Brands under Rival Gaming