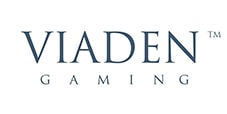 A leader in the industry, Viaden is a mobile and Bitcoin casino software development company that consistently produces premium quality solutions for social and online casinos wanting to provide players worldwide with top-notch gaming experience.
This software developer boasts of years of expertise and experience in the business, which is evident with the quality of their products and works. With a top-notch arsenal of innovative solutions for both mobile and online casino platforms, this company is guaranteed to give casino operators and bettors what they truly deserve.
For those dreaming of building an online casino business, Viaden offers an array of turnkey online casino games that can be easily integrated into any Bitcoin gambling website. What is even better is the fact that these games can be adjusted to fit the standards and preferences of the casino. Therefore, the games that will be hosted by the online casino are open to possible tweaks in order to match the casino's rules, requirements, and other aspects.
Moreover, through this feature, operators can design their casinos online to provide support for multiple languages to further extend their reach in the world. After all, more individuals are entering the lucrative world of online gambling, especially with the emergence of digital currencies like the most popular of them all, Bitcoin. With the option to accept various currencies as modes of payment, bettors around the globe will have an easier and more convenient way to wager on their favorite casino games.
At the same time, online casino operators choosing the Viaden casino software will be able to provide bettors with the options to play the casino games for fun or for real money. With more than 50 full HD games included in its online casino solutions, this casino software developer ensures operators that many more players will be attracted to play and be encouraged to come back for more rounds of betting.
With the flexibility of shaping the casino software to the perfect product that complements the vision and goal of the gambling site, this company's casino software can certainly bring anyone's online casino business to the top of the market and keep it up to date with the latest online casino trends. However, it does not stop there.
Besides the exceptional solutions for online casinos, this software developer is also making noise in social casinos on the mobile platform. Its wide range of mobile applications optimized to work on iOS and Android mobile devices are testaments to its ability and prowess to create excellent gaming software that makes betting more fun, exciting, profitable, and convenient.
Through the technological skills of those behind the top-notch works of this software company, more innovations can only be expected that will absolutely surprise the industry. After all, the growing market has already started seeing advancements in the industry in the form of online and mobile betting using various forms of real and digital currencies.
Therefore, the casino solutions offered by Viaden will bring any casino website ahead of the competition as they are fully loaded with remarkable and technologically advanced features.