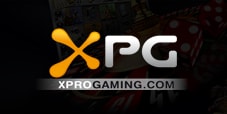 Online gaming can be a boon for those who do not have access to local casinos. With them, people would be able to enjoy the casino gaming experience from the safety of their own home. The trouble is that for some, gaming on a computer can seem lifeless and not have the same feel as gaming at an actual casino. This can dull a player's enjoyment and make it difficult for casinos to keep players. This is where live dealer games and XPro Gaming come in.
Why XPro Gaming?

Launched in 2009, this software development company has been making great strides in developing live dealer technology. For casinos who wish to add a live dealer component to their site, XPro Gaming provides one of the better choices out there.
First, the company's state-of-art studio is outfitted with the best. For a live dealer game to evoke that old-school casino experience, it needs to look great. XPro Gaming's studios are equipped with the world's leading casino equipment as well as the best in video and audio technologies.
Second, XPro Gaming offers a wide variety of gaming choices that are applicable worldwide. This includes European favorites like poker and baccarat. It also presents games that would be favored by Asian players like Dragon Tiger and Sic Bo. This means that no matter what customer base a casino serves, the company will have an appropriate game for them.
Finally, XPro Gaming has a strong record of good service. Their games have a good multi-language and multi-currency interface making gameplay a breeze. Plus, the API can be smoothly integrated into the existing infrastructure.
XPro Gaming Live Dealer Advantages
Live dealer games are a development of streaming technology and have upped the ante by adding an interactive component to them. There are several advantages to this, and XPro Gaming has them all.
First of all, live dealer games are always manned by good-looking models. This is a big change of pace from the usual computer graphics that people are used to. It is also helped that the live dealers often change regularly, making the gameplay experience a lot more dynamic  than having a computer do it. Some people are also reassured by the fact that they can see the cards are being shuffled right before their eyes.
Secondly, there is the fact that playing with a live dealer is actually like playing at an actual casino. Sitting at a casino table, with a dealer giving out the cards is a far cry from automatic card dealing by a computer. You can even count the cards if you are skilled enough.
Finally, there is the social component. Live dealer games are often table games, with chat enabled. Players can interact with the dealer in chat messages and can even message players in the table's chat room. Online gambling is often a solitary pastime, but with live dealer games players would be able to converse with everyone at the table.
Brands under XPro Gaming