Game Review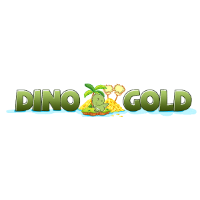 'Get a "rawr" in the prehistoric age of dinosaurs!' With Dino Gold Slots, you will certainly feel the joys of time travelling back to the Dino Age. Playing this game is sure fun as you will experience nothing but   excitement by just spinning its reel. Furthermore, you can have the most out of this Bitcoin slots by winning which will give you the taste of adventure which is sure real.
Dino Gold Slots is considered to be the 'most innovative slot machine online.' Hence, it is important to know and take a good look at its features and highlights. So, are you up for an adventure? As we are going to explore the marvels of this Dino Age themed Slots not sooner or later, but definitely now!
Dinosaurs are known to be fierce yet the Dinos in Dino Gold Slots are cute and sweet. Thanks to the outstanding graphics and layout designs of this game. The Dino Age is conveyed well as the theme of this bitcoin slots. You will surely find interesting Dino characters that will give you luck in every spin. More than that, its game platform is also brilliant as it gives you the most authentic way of playing. The question 'how' surely registers in your mind. Well, the answer is simple. You can play this game in full-screen together with the sounds that will make your spinning experience more interesting.
Another great thing about Dino Gold Slots is it offers the coolest Pay Table and Pay Line ever. The combinations of the characters you must aim for are clearly presented together with their corresponding payout.  On the other hand, the lucky line patterns are also shown in the clearest and creative manner; hence, easier to understand. There are also symbols provided that will increase your odds of winning such as the 'Wild' symbol that can turn into any symbol to complete your winning line. There is also the 3-5 'Scatter' symbols that start free spins round. And lastly is the 3-5 'Bonus' symbol that can start a bonus game on any active pay line.
To start the adventure in Dino Gold Slots, you must first have to register by providing your username and password. This step usually takes less than a minute. If you are done with this, the next thing for you to accomplish is funding your account. It can be done in two ways: scanning the QR code shown or sending your desired amount of bitcoins to the Bitcoin wallet address provided. After a confirmation is received, let the real adventure begin!
This Bitoomba Slots offers up to 30 lines for you to play. Each time you add the number of lines you play, your bet increases; however, through this, your odds of winning also increases. Take note that the bitcoins you have deposited will be converted to credits or 'Bitoombas' where 1 BTC is equal to 100 Bitoombas. Moreover, the minimum bet in this game is 0.10 Bitoombas and the maximum is 100 Bitoombas.
If you want to experience the great time travel in the Dino Age, it is a must to give Dino Gold Slots a try. You will have not only the adventure and fun, but also the chance of winning golden bitcoins. So what are you waiting for? Have the fun with the Dinos, as with this game, you will certainly get loco.
Where to Play
Bitcoin online gambling is best experienced in a casino that is capable of providing first-class online casino betting; that is why avid bettors in search for a new gambling site to play in will absolutely enjoy their gambling sessions
Related Games
Bitcoin online gambling is best experienced in a casino that is capable of providing first-class online casino betting; that is why avid bettors in search for a new gambling site to play in will absolutely enjoy their gambling sessions