Game Review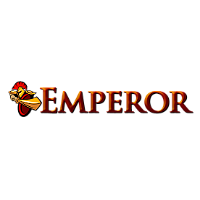 Feel the grandiosity of the Ancient Rome once more! With Emperor Slots, the beat of timeless opulence will surely be felt again. This Bitcoin slots is offered by none other than Bitoomba. Not only that, as you will definitely have the richness of this civilization in the truest sense, as in every whirl of this Bitcoin slots, the emperor gives winnings that will absolutely make you soar and happy to the core.
Emperor Slots, aside from the marvelous features it brings, provides a brilliant theme. The motif of Ancient Rome is actually a good one since it offers the richness of history together with a twist of earning digital coins by giving it a lucky spin. The main aspect that conveyed its theme well is the graphics and layout designs used. Both of which are presented in an outstanding manner making you feel the true civilization of Ancient Rome. And for you to have this game in full blast, play it in full screen and turn the sounds on to enjoy its every little wonders.
Pay Table as well as the Pay Line are also offered excellently. Still in line with the theme, these two presented the details of lucky symbols you must aim for together with the winnings, as in Pay Table and the fortunate lines where you can have those symbols in the Pay Line really well. The details are organized, neatly arranged, and most definitely shown the most imaginative way.
Emperor Slots can only be enjoyed and played after registration or making an account. If you are thinking that this step will lessen your chance of playing anonymously, you are completely wrong since the details required here are just your username and password. The process takes less than a minute to get done. After you have successfully made an account, the next thing for you is to deposit.
Making a deposit here is easy and speedy. You have two options to get this step accomplished, by scanning the QR code or by sending the amounts of bitcoins to the address given. After you received the confirmation, you are up for the great time travel as you can now enjoy the Emperor Slots.
It is a must to know that 'Bitoombas' or credits are used here since it is easy to use and comprehend than bitcoins which offers numerous decimal places; 1 BTC is equivalent to 100 Bitoombas. Emperor Slots also provides up to 30 lines for you to play, with a minimum bet of 0.10 Bitoombas and a maximum bet of 100 bitoombas. Furthermore, you must aim for the two lucky symbols to win, the 'Colosseum' symbol will get you a bonus game and the 'Scatter' symbols will bring you free spins.
Emperor Slots is indeed an amazing bitcoin slot to whirl. With its luxurious theme of Ancient Romans, you will definitely have the real feel of being royal by winning big. More than that, it has great features than will positively affirm that in every spin, the mighty emperor will give you a sure win. Hence, seize the chance! Give it a great spin now!
Where to Play
Bitcoin online gambling is best experienced in a casino that is capable of providing first-class online casino betting; that is why avid bettors in search for a new gambling site to play in will absolutely enjoy their gambling sessions
Related Games
Bitcoin online gambling is best experienced in a casino that is capable of providing first-class online casino betting; that is why avid bettors in search for a new gambling site to play in will absolutely enjoy their gambling sessions