Game Review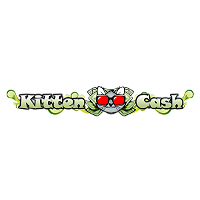 Get smitten with Kitten Cash Slots! In every spin, you will be showered with bitcoin win. With its theme patterned to playful kittens twisted with the silent yet fierce features of a ninja, you will certainly have the most skillful spins that will lead you to the fastest earns.
Kitten Cash Slots is one of the newest Bitcoin slots at Bitoomba. Hence, you will expect nothing but great highlights to elevate your bitcoin gaming experience by just giving it a spin. Furthermore, it is important to give these features a good look and see it through a clearer and better perspective to view the marvels this Bitoomba Slots can offer.
Graphics, layout design, and game platform are the most important aspect to see in Kitten Cash Slots. Unlike any other bitcoin slots, impressive and excellent highlights of the above mentioned categories are provided here. From the cuddly little kittens and puppies transformed to the adventurous ninjas, as well as the enigmatic Japanese temple as its backdrop, you will be absolutely enamored to know its hidden highlights by giving it a try.
The game platform will also amaze you since it can be played in full screen; hence, the most authentic and exciting game is more than available for you to experience. More than that, you can also enjoy this game with sounds to make you feel the real thrill of playing in all its glory.
Pay Tables and Pay Lines are also presented in the most creative way as they are also themed to the game itself. The combinations of characters to aim for are shown well and the lucky line patterns are offered in the most comprehensible manner for you to have an easy grasp.
Playing Kitten Cash Slots is easy and speedy. Unlike the Bitoomba Roulette, you have to register an account which only takes less than a minute to get done. You don't have to worry as you can still play this game anonymously. How? It is by just providing two things, a username and a password. After you get this step accomplished, you are sure ready for action.
To fund your account, you have two options two choose from, either scan the QR code or send the amount of bitcoins to wallet address given. Take note that your bitcoins will be automatically converted to 'Bitoombas' (credits) since it is easier to use and understand; 1 BTC is equivalent to 100 Bitoombas. After a confirmation is received, you can now spin and most definitely start to win!
In Kitten Cash Slots, there three main characters you have to aim for, the 'Wild symbol' that can turn into any symbol for you to complete a winning line; '3-5' scatter symbols anywhere will give you free spins wherein every spin, winnings are doubled. And lastly, is the '3-5' bonus symbols in any active pay line will certainly get you a bonus game. In addition, this Bitoomba Slots has 1 up to 30 lines for you to choose from and play. On the other hand, the maximum bet is 100 Bitoombas and the minimum bet is 0.10 Bitoombas.
Indeed, this Bitoomba Slots will surely give you one full package added with so much thrill and excitement. With its incredible highlights, one thing is for sure, Kitten Cash Slots will leave you wanting for more. Hence, it is a must to join the fun and get the winnings in the swiftest run.
Where to Play
Bitcoin online gambling is best experienced in a casino that is capable of providing first-class online casino betting; that is why avid bettors in search for a new gambling site to play in will absolutely enjoy their gambling sessions
Related Games
Bitcoin online gambling is best experienced in a casino that is capable of providing first-class online casino betting; that is why avid bettors in search for a new gambling site to play in will absolutely enjoy their gambling sessions