In-Depth Review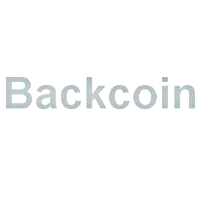 When Starcraft and Bitcoins combined, Backcoin is the end product. It is an anonymous betting site that offers bets on Starcraft matches in some major tournaments. It was established on February 28, 2012 in Norway by two computer "geeks". This bitcoin gambling site is just new in the market; however, as mentioned in their site, they "hope to build trust by being open and honest."
Backoin offers only one game, and that is Starcraft bitcoin betting. Moreover, bitcoin is the only payment method accepted in this site and English is the only language offered.
To get started at Backcoin, you just have to send amount of bitcoins to the wallet address provided based on the match that you have selected. Take note that the minimum bet is 0.1 BTC. If you send amount lower than the minimum bet, it will not be returned. More than that, you must not pay from a shared wallet. Yes, you will be able to send money to them but you will not get your winnings.  After sending your bet, the remaining thing to do is to wait for the event. After the event happened, all the bitcoins in the losing pool will be distributed to the winners.
This bitcoin site takes 5% as house edge. But the fee is taken from the loosing pool; hence, it can be lower than 5%. As what is mentioned, they are not much for giving a betting service but created this one to make money.
Good thing about this Bitcoin online gambling site is it provides update per event. In those events, you will find the complete details of the matches as well as the sides you can bet on. More than that, you can post your own comments in their site or leave a trackback. You can also follow them via email by giving your email address and you will get notifications if there are new posts via email.
In terms of graphics, Backcoin is just a simple site and you can't find that much. Their site actually looks like a blog as the events together with some pictures are arranged in their homepage. The use of white as the backdrop make the site appear neat and the details and information easy to comprehend. When it comes to information, this site offers a good one. Their frequently asked questions page is very helpful especially to new players. Moreover, they have clearly enumerated their rules; hence, the players know what to expect in this site.
In conclusion, this Bitcoin gambling site is extraordinary not only because it offers Bitcoin gambling on Starcraft but also the fact that they offer fast and simple way to start playing equipped with necessary information. Backcoin also appear like a blog; hence, the ambiance it creates is good as well as it allows you to give comments about their site and services as well.
Related News
Learn about their latest developments, announcements, and new products in the related news articles below.