In-Depth Review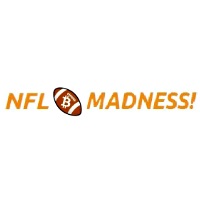 Get loco with bitcoin winnings in Bit Madness! This Bitcoin gambling site offers two sporting events for you to bet on, National Football League as well as Major League Baseball. More than that, aside from the cool features this site offers, you have the chance of bagging great amount of bitcoin win up to 10 BTC.
'Survival of fittest' is the best label to describe the type of game provided in Bit Madness. Every week, a player picks a new team in either of those above mentioned sporting events. If that team loses, then, you are eliminated. The last one standing until the lucky date wins the game. More than that, there are two payment methods accepted in this Bitcoin gambling site. First is the Bitcoin payment that will be handled by this brand and by cash, which will be paid manually to the person in-charge of the pool. We have more information on how to get Bitcoins.
The first week of joining in Bit Madness' NFL or MLB pool is free. Hence, you can just pick your team after registration. Complete anonymity is still guaranteed as they only require email address, username, as well as password. However, if your chosen team loses, you will be instantly out of the game in the proceeding weeks. The full dates of the sporting events are provided together with the list of teams with their corresponding odds.
Furthermore, you will surely be crazy with the pot of winnings in Bit Madness as it can range as high as 10 BTC. If you do not get the 1st place, you do not have to worry as this pot will be divided up to the 10th place; hence, your chances of winning are still great.  Also, this Bitcoin Betting site allows you to post comments to communicate with other players and express your views as well as opinions.
You are also allowed to start a new pool in this bitcoin betting site. You are given the chance to select your own Pool title, the date when you want it to start, who can join, the maximum numbers of entries for each person, fee per entry, and other conditions you want to add in your pool. With this, you can also have the opportunity to enjoy the game while earning more.
Bit Madness also offers a good referral program. With this, you can have up to 10% of BTC winnings by just inviting and encouraging other players to join the pool. You send invitations via email as well as share the referral link they have given. Moreover, they have also provided a customer support via email where you can let them know of your concerns and questions.
Indeed, Bit Madness is an incredible Bitcoin Betting site. It has unique and cool Bitcoin sports betting game together with pot of great winnings. This bitcoin brand is a must try, for you to have the joys of playing till the end when you can be considered as the last man standing.
Related News
Learn about their latest developments, announcements, and new products in the related news articles below.