In-Depth Review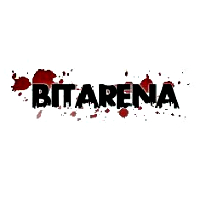 'Choose your weapon now and get ready for a bloody battle!' This is the main thing you have to keep in mind if you want to try your luck with BitArena. This is a unique Bitcoin gambling arena that provides an extraordinary and fierce game wherein 'players challenge to be champions.' To defeat the current champion, you have to choose among the weapons they offer, Rock, Bow, Dagger, Sword, as well as Axe. Hence, if you are up for the battle of your life, get your bitcoins ready as it is the only payment method accepted here. More than that, the only language provided is English.
BitArena offers a good deal to the brave players who will play their 'bloody battle game'. The recent champion will get amounts of bitcoins every time a new player tries and fails to defeat him or her. On the other hand, the triumphant contenders will get a refund of their bet minus the house edge and will be declared as the new champion.
The house edge of BitArena maybe a bit higher with 7%; however, they claimed that this must not be compared to other bitcoin betting brands as their model is 'unique.' Based on their site, you are given the chance to earn many times in their site and the privilege to get your bitcoin back when you surpass the battle and emerge as the champion.
Furthermore, this bitcoin betting brand utilizes 'Provably Fair'. Hence, you can rest assure that your bitcoins are safe since the results of the games are fair and valid. In every game, they have provided hashes for you to verify the authenticity of the games' results.
BitArena also offers an amazing bonus wherein you are given 1 prestige for every 0.01 BTC you have spent. After some time, you will be able to use your gained prestige. Furthermore, the history of the previous fights is given in the site where you can view the recent winner and the challenger as well as the kind of weapon they used. Currently, there have been 981 fights in this arena.
Choosing your weapon is the first thing you have to accomplish to get started with BitArena. As mentioned, there are five wherein each has the corresponding odds together with the amount of bet needed. If you chose Rock as your weapon, the chances of winning is 10% and you need to pay 0.01 BTC to place your bet on this. With bow, you have 20% and it is worth 0.2 BTC; Dagger's price is 0.04 BTC and odds of 35%. Next is the Sword with 55% chance and worth 0.065 BTC. And lastly is the Axe. It is worth 0.085 BTC and has the odds of 70%. After selecting your weapon, you just have to enter your nickname and send your deposit via Inputs i.o.
Overall, BitArena is a great Bitcoin gambling site you must try. If you are too fierce for casino and other betting games, this is the right place for you. With its amazing features, you will surely enjoy the great battle by choosing the perfect weapon. Read more about BitArena here!
Related News
Learn about their latest developments, announcements, and new products in the related news articles below.