In-Depth Review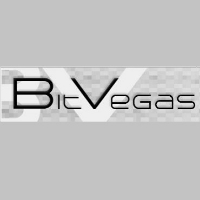 "A casino built 100% inside of Minecraft."– This is the label used by BitVegas to define the kind of Bitcoin online gambling experience they are offering. It claims to offer a "true 3d social experience amongst users of the bitcoin community" plus the fact that they are considered as "a new world of bitcoin gaming". Furthermore, they also assure that all the games they have are provably fair as you can verify its results anytime.
In terms of Bitcoin games offered, BitVegas have games "ranging from the typical roulette and Bitcoin blackjack all the way up to Minefield and Bacon Racing." Also, the have games like pig racing game, coin mine, poker, slots, Parkour, as well as lottery system. Moreover, English is the only language offered in this site and bitcoin is the only payment method accepted.
Probably, the first thing you will love about this bitcoin gambling site is the fact that it offers three ways for you to get free bitcoins. First is via referral program. Each player you will refer, you will be given a total of 10mBTC (0.01 BTC). This is divided into two, 5 mBTC given to you instantly and 5 mBTC worth of free gifts. Second is the Free Gift Chest wherein a player can access the chest every 15 minutes of being online. 0.5 mBTC will be given to you every time you open the chest. And last but definitely not the least is the Bitcoinget. You will be paid with bitcoins to your BitVegas account every time you complete a task or watch a video and your earnings will be sent within hours automatically.
Getting started at BitVegas is unique compared to other bitcoin gambling site. They offer two ways. If you own a Minecraft, open it up. Click Multiplayer and Add Server, the server name is BitVegas and the address is bitvegas.net. After that, the server will prompt you to use the custom textures, just click YES. If you do not have one, you can still play by playing as a guest. However, you need to install Java(TM) for the games to load. After that, the process is the same as above. But according to them, it is better to buy Minecraft as you will miss out great features if you don't have one. After joining, 5 play BTC will be given to you to try the bitcoin games they offer.
This Bitcoin gambling site also offer a "Social" feature wherein while playing, you can interact and chat with other players. In terms of graphics, since it is inside the Minecraft, it provides an excellent one. Every floor you can find inside is unique and really cool. More than that, they also have extra rooms like the Bar and Water Slide.
BitVegas is definitely the place for you if you are a Minecraft aficionado who wanted to give this domain a twist. It offers ways to earn free bitcoins, varieties of bitcoin games, amazing graphics, Social feature, as well as good way to get started. So what are you waiting for? Join now and let the real fun begin!
Related News
Learn about their latest developments, announcements, and new products in the related news articles below.