In-Depth Review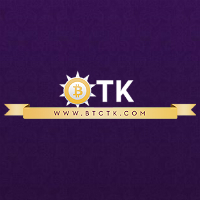 BTCTK is a Bitcoin gambling site that offers cryptocurrency dice game. It is actually one of the newest gambling sites that accept numerous alternative currencies as payment method aside from Bitcoin.  They also support Litecoin, Peercoin, Namecoin, ProtoShares, Quark, Megacoin, Worldcoin, Primecoin, Feathercoin, Novacoin, and Infinitecoin. On the other hand, Dogecoin is also included in the list, but as what they have highlighted 'it is still in question'.
Provably Fair Gaming
Like most Bitcoin dice sites, BTCTK also offers 'Provably Fair' gaming. They use strong cryptography to prove that their dice game is fair. Every time the game loads, you will see a box containing the client key, preview, and server secret hash in the top left corner of the platform. You can use the following details to verify the fairness of your game results and of course, to ensure that they are not cheating by manipulating the 'rolls' in your dice game.
Smooth and User-friendly Interface
If other dice sites welcome you with complicated interface, BTCTK contrasts this with easy to use and straightforward gaming platform. In fact, even you are new to their site or to the dice game itself, you will never find it hard to bet, play, and win. Everything is just a click away. More than that, the website highlights a vibrant ambiance that will definitely astonish your gaming palate to start the dice rolling. Lastly, a jovial sound will make your experience more exciting and authentic.
Instant Way to Get Started
Once you entered BTCTK, an account is automatically created for you where you will be given a temporary username. In addition, it is recommended to set a password in the settings before depositing. Once everything is set, you can fund your account by choosing your preferred cryptocurrency. After that, you can send the amount you wish to deposit in the wallet address provided. Your deposit will be credited to your account depending on the required network confirmations.
More Ways to Earn  
Aside from playing dice game or winning the jackpot, BTCTK offers some ways for you to gain profit. One of these ways is by investing in the site. You can earn a profit of 2% of the wagered amount in the long run and if they are lucky, you can sure earn 'larger-than-expected profit'. On the other hand, you can also opt to be an affiliate and you will sure have good commission percentage as a payment for your marketing efforts.
BTCTK is an online dice site made more interesting by cryptocurrencies. In this site, you will absolutely enjoy a fast-paced dice game along with easy and speedy payment transactions. Just take note that this site is still new and just starting to establish their standing. As a wise player, it is better to try this site with a small amount of bitcoins first to know the quality of everything they offer. If you want to know more about this bitcoin dice site, then read more here.
Related News
Learn about their latest developments, announcements, and new products in the related news articles below.