In-Depth Review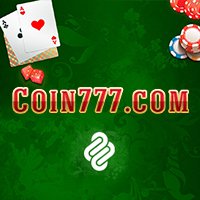 Coin777 is a Bitcoin-only betting site that takes on a somewhat different route, yet it still provides quality entertainment and excitement. Unlike the typical Bitcoin casinos in the market, this website combines different elements in the online gambling arena into one platform, making it an ideal destination for bettors who want to play cards and other games.
This Bitcoin gambling site takes cues from various markets, such as the casino and prediction, and this reflects in all its five games. Available in its library are Minesweeper, Minesweeper Pro, More or Less, Blackjack, and Twenty One. Moreover, these games are provably fair using Mersene Twister, so players should not worry about cases of game manipulation.
For sure, the last two games sound familiar, and this is due to the fact that they are this brand's version of the popular card game Blackjack. In fact, the rules do not change from the original gameplay. In the Blackjack game, you may opt to split or to surrender; however, these features are not available in Twenty One. Regardless, both games pay 3 to 2 and use a single 52-card deck.
Another offering Coin777 forwards is its More or Less game, which is its take on the prediction market. Although this product does not allow players to predict on anything else aside from the next number, its gameplay still revolves around guessing if the next number will be higher, lower, or equal to the current number or if it will be an even or odd value. With a 5% house edge, winning bettors may never complain once they collect the maximum payout of 19 BTC.
Besides these games, this brand also offers two mine-related games, which has become quite popular in the online Bitcoin betting scene. Aptly called Minesweeper and Minesweeper Pro, these games function like the typical minesweeper game. As a matter of fact, the Minesweeper Pro, which has a 30-by-16 grid and 99 mines, resembles the one pre-installed in Microsoft Windows while the other one has a 7-by-7 grid with 11 mines. Both has no house edge, and with a minimum bet of 0.005 BTC or a maximum wager of 0.2 BTC, you have the chance to win as much as 0.4 BTC per game.
What makes playing in Coin777 even more engaging is that they can be accessed without ever needing to create an account and fill it with bitcoins, thereby enabling anonymous betting all throughout. Direct betting is how this website works, so all you need to do is to send your bets to the Bitcoin wallet address posted on each game.
With the instant deposits, players can also expect instant withdrawals. However, it should be noted that each withdrawal requires a fee, which the player must pay.
What this Bitcoin gambling site offers is something that must not be ignored, especially if you are after quality betting on provably fair games. Its design and user-friendliness also makes it ideal for bettors to spend some time here, checking out their games and aiming to win bitcoins.
If there is one area that needs to be improved on this site, though, it would be its support system. It would be better for Coin777 to add a button or an icon that directs players to email support rather than have the players visit its End User Agreement page just to find the necessary email link. Despite this, this site is worth checking out.
Related News
Learn about their latest developments, announcements, and new products in the related news articles below.