In-Depth Review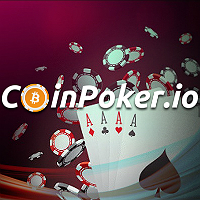 Avid fans of the popular card game poker will be absolutely delighted to learn about Coinpoker.io, the latest Bitcoin poker room that is guaranteed to give the best betting experience online. Joining this gambling site and playing in its room reveals the exceptional features and aspects that make this gambling site outshine the others that have been operating online for the longest time. Discover its numerous striking points and find out the numerous ways it can assure you of a higher level of entertainment and convenience.
Even before delving deeper into its offerings, the very fact that Coinpoker.io is the first-ever licensed Bitcoin poker room should already be a plus point, which automatically pushes the brand to stand out in the world of Bitcoin gambling. Therefore, poker players who choose this site are guaranteed to wager their bitcoins in a safe, secure, and reliable environment online. After all, acquiring a license to operate a gambling site with the use of bitcoins is a step ahead of the game.
When it comes to the specifics, this Bitcoin poker room banks on one of the best and established software in the industry—the Cake Poker Software. Given the software's success with fiat currencies, it has now ventured into processing bitcoins as a way to address the constantly growing world of Bitcoin gambling. With the use of this software, players are ensured that they will have seamless, exceptional, and trustworthy gaming. Be advised, though, that this software must be downloaded and installed on a computer in order to begin playing poker games like Omaha Hi Lo, Omaha, and Holdem.
Aside from the top-notch poker software, Coinpoker.io hits another winner with its sit-and-go and freeroll tournaments that will surely attract many poker players worldwide. Their sit-and-go steps will be launched soon and will reward all winners with a massive payout of up to 500 BTC, provided that they pass through all six steps. With small buy-ins of 1 mBTC at the start, their Sit-and-go steps will definitely be a hit.
Meanwhile, bettors should also look out for the freerolls featured four times daily. During weekdays, players only have to pay 10 mBTC for each; however, the price more than doubled during weekends at 50 mBTC.
Great things are really bound the Bitcoin poker players' way because Coinpoker.io give away huge bonuses of 1000 mBTC for every new player who will place their first-ever deposit on the gambling site. What is even better is that new players will surely receive the deposit bonus regardless of the amount of deposit they make.
Moreover, this Bitcoin poker room does not only excel in its gaming services because it also ensures that webmasters who desire to earn extra income from the lucrative world of Bitcoin poker will also benefit. Through Coinpoker.io's affiliate program, those interested can earn up to 40% of the net gaming revenue, which even includes casino action. Thus, not only can players make profits from playing, they can also double their income by simply promoting the site.
There is no reason why poker enthusiasts will not play poker games here because it is complete with the finest and safest features ever to be found in the world of Bitcoin betting. Therefore, play in this room to experience premium-quality gaming at its best.
Related News
Learn about their latest developments, announcements, and new products in the related news articles below.