In-Depth Review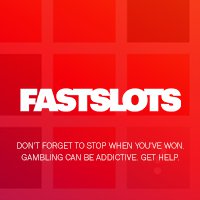 FastSlots.co is a new online Bitcoin casino that promises to be fun, fair, and, like its name suggests, fast. It is still, however, in its testing phase, so the complete betting experience is not quite there yet. Nevertheless, going through this platform reveals certain points that are worth mentioning, especially once it prepares to launch and offers its gambling services in full blast.
Upon reading its brand name, you might initially think that it is a Bitcoin gambling website that features online slot games. This is not entirely true, though, because there seems to be only one out of the three games that is actually Bitcoin slots.
Slots enthusiasts, however, must wait a little more since its game Fair Fruit is yet to be released. Also lined up for a release perhaps in the succeeding weeks is another game called Chart Bet. Again based on assumptions, this one might target those players who want to get their hands on profits from investing in Bitcoin binary options trading.
So far, FastSlots only has one game that functions, and this is Double or Nothing. It is a simple, minimalist, provably fair game that has a house edge of 1%. What you must do is to predict which color between red and black will appear next. With only two choices, you literally have 50% chance of winning, which may appeal more to serious bettors or risk-takers who want to have fun.
Given that this platform is still finalizing some of its components, only the testnet coins are accepted here so far (Double or Nothing can be played for free, though). Take note, however, that this Bitcoin gambling website exclusively accepts Bitcoin, and once everything gets polished, it will begin to accept Bitcoin deposits right away.
As such, you may deposit testnet coins of at least 0.0005 BTC and up to 0.28317882 BTC. You may begin to play immediately; however, your balance will be refunded if you absent yourself from betting on the FastSlots game for two days.
When it comes to the betting experience, this platform stays true to its name. The game loads quickly and without any trouble in web browsers. Moreover, you will have an easier time betting on it even on your smartphone or tablet since this website is fully optimized to work in any mobile browser.
Furthermore, the betting interface is clean, user-friendly, and modern, which are qualities that positively contribute to the overall appeal of the brand. However, some online casino enthusiasts, especially those who prefer a closer feel or atmosphere with brick-and-mortar casinos, may find this somewhat off for their taste.
All in all, FastSlots has a lot of potential to become one of the newest favorites of Bitcoin casino aficionados. It is promising, but it still needs to perfect certain aspects, especially its payment system, customer support, and game library. Once all these are addressed, this brand will surely get the attention.
Related News
Learn about their latest developments, announcements, and new products in the related news articles below.