In-Depth Review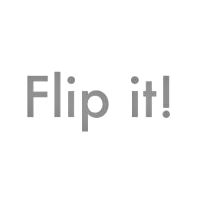 "Flip It!" This is the first welcome MangoFuzz will give you upon entering their domain. And from what is foreshadowed in that greeting, you easily know the bitcoin game they are offering – Coin Toss/Flip Game. Furthermore, the only payment method they are accepting is bitcoins and English is the only language offered.
You only have two options to bet on in this classic game – Heads or Tails; hence, it would only mean more chances of winning. Great thing about MangoFuzz is the fact that they offer free play. So you have the chance to know the game like the back of your hand and see glitches if there are some. After gaining enough confidence that you have everything to know, you can easily switch to the "play with bitcoins" mode.
Getting started in MangoFuzz is just a piece of cake. You actually have two options to choose from. First is you can log in to your account and log in with complete anonymity with either bitcoins or fun money with the personal log in url they have generated for you. However, the downside of this is that if you lost your url, it may be impossible for you to access your account again. Hence, if you do not want this to happen, option two is here to save the day. In the second option, you have to create an account. However, unlike some sites that require personal details, there are only two things you need here: a username and a password. After that, you now can enjoy their coin toss/flip game!
Instant transaction is one of the advantages MangoFuzz offers. To deposit amounts of bitcoins you just have to send some in the wallet address they have given, after that, you can go back to the game. Know more about buying bitcoins. The minimum bet is 0.001 BTC and the maximum bet is 0.1 BTC. On the other hand, if you want to withdraw, you just have to give the wallet address and the amount you wish to withdraw. After that, click "withdraw" button and transaction is done!
In terms of graphics, this Bitcoin gambling site provides a cool one. The minimalist styles of the site and game platform made an impression of the comfortable and relax side rather than a complex one. The use of not so bright red as a backdrop adds life to the site and is pleasing to the eye. More than that, it emphasized the game platform which is actually a one-stop shop as everything you need is there in terms of transactions and registration.
For a site offering coin toss/flip with bitcoins, MangoFuzz is actually a good one. It offers a good bitcoin game, instant transactions, and great ways to get started. Moreover, they also provide a customer support via email. So don't just sit there and stare, try MangoFuzz now! Don't forget to always visit this page for more information.
Related News
Learn about their latest developments, announcements, and new products in the related news articles below.