In-Depth Review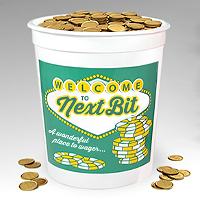 Avid Bitcoin sports bettors have a new venue to wager on, and that is no other than NextBit. This Bitcoin-powered gambling site provides top-notch and secure sports betting services that are guaranteed to make every match and tournament exciting and highly rewarding. That is why those sports fans who wish to experience betting on their favorite sports and preferred teams should simply head over to this betting site and begin choosing an event.
What is absolutely great about NextBit is the fact that it features an array of sports that allows wagers up to seven days before the actual event. This means that players have the freedom to choose their desired sport and match, and later on place their bets earlier. Moreover, expect to find here the most popular and in-demand events in the sport scene like football and many others. Therefore, make sure to never miss this book when it comes to betting on sports with bitcoins.
Aside from the wide range of sports and matches, this betting site also uses fractional betting odds so that bettors will have an easier time understanding how the process works, especially for those who have no prior knowledge of sports betting.
In addition, Bitcoin players can look forward to other types of wagers like money line, total, and parlay as NextBit begins to feature these anytime soon. With more ways to place bets on a variety of sporting events, players will certainly take pleasure from the numerous opportunities to increase the bankroll, especially when the bets are affordable: minimum bet of 0.0003 BTC and maximum bet of 0.1 BTC.
Moreover, given that this betting site is powered by bitcoins, the transactions are processed almost instantly, with some as fast as less than 10 seconds. What can also be experienced in lightning-fast speeds are the methods for transferring funds. However, bettors must be advised that the miners fee will be deducted from their transactions. This, however, will help reduce the transaction confirmation time and enables a smooth betting experience.
Meanwhile, when it comes to its betting interface, this Bitcoin online gambling site has done an excellent job because it manages to provide a user-friendly and straightforward interface that all players will appreciate. In just a few clicks, bettors can conveniently place their wagers without going through strenuous steps.
Furthermore, NextBit encourages bettors to wager right away through its simple registration process. By providing a username and password, they already have an account. What is even better is that each user can register more than one account. However, interested online sports bettors based in the US are prohibited to take avail of the Bitcoin sports betting services offered by this gambling site.
Indeed, players can expect to find quality sports betting services and features offered here in this Bitcoin gambling site. That is why make sure to experience winning payouts through wagering on favored and underdog teams now!
Related News
Learn about their latest developments, announcements, and new products in the related news articles below.