In-Depth Review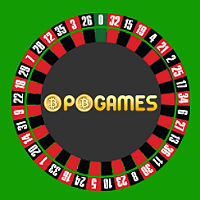 No downloads, Provably Fair, and Anonymous – these are the highlights that Opogames vaunts of. It is a new Bitcoin roulette site that offers fun and convenient way to play Roulette with the digital currency, Bitcoins. With this, you can expect of an exciting route to maximize your winnings in no time.
Anonymous Roulette Game
Making an account is not a requirement to get started at Opogames. Yes, you don't have to fill out any registration forms or provide even a username just to begin playing in this Bitcoin betting site. The time you take a step forward with their domain, you can easily play and win in a flash. No questions asked.
Spin Roulette in Free Play Mode
There's no better way to start playing Opogames' Roulette than to try it for free. Once you entered the site, you will be given free chips you can use to spin the wheel of fortune to your heart's content. It is a good feature to make the most of since it gives you the firsthand experience of the game in addition to the fact that you can capitalize this 'Free Play' mode to learn some winning tactics and gain confidence by familiarizing yourself with the gaming platform.
Play and Win Bitcoins
If you think that you are ready for the real spinning experience, you can easily switch to the 'Play for Bitcoins' mode in just one click. After this, you can immediately make a deposit by sending some BTCs to the wallet address provided. You don't have to wait for long because your deposit will automatically sync with your balance. Once everything is set, you can easily play the roulette game by placing your wager on the table to begin spinning the lucky wheel.
Simple and Manageable Gaming Platform
What's good about Opogames' Roulette is that everyone can play it promptly. The gaming platform is easy to use and the control buttons are very responsive. Everything is straightforward so you don't have to worry about making a costly mistake. The Roulette table is good, but the wheel is a bit smaller so it's hard to see where the ball will land. However, this was rectified given that winning numbers are shown in the upper portion of the site so you will be informed if you win or lose in an instant.
Provably Fair Roulette Game
You can be assured of fairness and transparency at Opogames. The client's seeds and secret hashes are shown publicly so you can use these details to verify the integrity of the winning numbers. This way, you can keep calm that the results you are getting are fair and authentic.
Final Verdict
Opogames maybe a new Bitcoin gambling site, but with the features and perks it offers, you can expect of a fun and rewarding spinning experience. It has not been involved in any scam issues. As a matter of fact, you will see positive comments about this site for their highlights, specifically for sending payouts near-instant. But of course, it is better to test the platform first by wagering small amounts so you can be assured that its quality and services offered suit your gaming palates. Know more about this bitcoin roulette site now.
Related News
Learn about their latest developments, announcements, and new products in the related news articles below.