In-Depth Review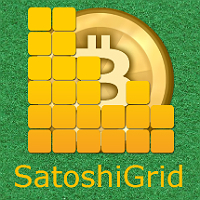 SatoshiGrid is just another proof that the empire of bitcoin betting is continuously growing. Having been launched recently, this bitcoin gambling site offers a simultaneous multi-player game where you have to find a 'winning pot' that was hidden under the yellow blocks. By getting this perfectly done, you will have the chance to win up to 3 BTC.
Considered to be the funniest and revolutionary game in the bitcoin world, SatoshiGrid will definitely whet your gaming appetite. Your main goal is to find where the 'POT' is hidden by unlocking the yellow blocks. To do this, of course, you have to place your bets. The pot gets bigger for every bet received while the amount of bet increases when there are fewer blocks left; hence, the chance of finding the pot's position increases. On the other hand, aside from the winning pot, there are other perks and surprises hidden under these yellow blocks that can increase your bet up to 10 times.
Getting started with SatoshiGrid is easy. No account is needed for you to start unlocking the blocks. All you have to do is deposit sums of bitcoins to the wallet address displayed in their gaming platform. Once it has been credited in your account, you can already begin clicking the blocks and search where the winning pot is hidden. There are 10,000 yellow blocks in total so you better pick the most fortunate choices.
Since SatoshiGrid utilizes one-way hashing algorithm, you can guarantee that they are fair. In fact, they present the hashes publicly to prove that the prizes where positioned since the game started and that these are randomly selected making is impossible to change. You can have a clearer view on this aspect by checking out their 'Proof of Fair' page.
SatoshiGrid's gaming platform is excellent. In fact, aside from the fact that it is design-wise being packed with crisp graphics and all, you can assure that it is easy to use since it is pretty straight-forward. As a matter of fact, by the time you have entered their portal, it will sure be hard to turn away without giving the game even a single try. On the other hand, you can let them know of your questions or problems via email and expect them to attend to your concerns as soon as possible.
If you are tired of the usual humdrum, why not spice your gaming life with SatoshiGrid? With a new way to gamble your bitcoins, an interesting and exciting experience will be for you. By the looks of this bitcoin betting site, it can offer a lot more – more than what you already see in their domain. And of course, not only fun and thrilling gaming times are offered but also the chances of getting big wins. To know more about bitcoin gambling platform, simply read here.
Related News
Learn about their latest developments, announcements, and new products in the related news articles below.