In-Depth Review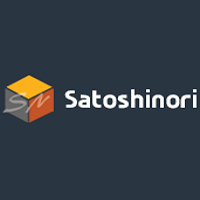 Satoshinori is a new Bitcoin gambling site that is developed by a team based in South Korea. Unlike most Bitcoin casinos and betting sites, this one in particular is targeted toward the potential customers in the Asian market. Also, it comes in several languages, including English, Chinese, Japanese, Korean, and Vietnamese.
Currently still in beta, this Bitcoin gambling site sets itself apart furthermore by introducing an array of online multiplayer games that can only be played with the digital currency. Although it features some casino games like Hold'em, Seven Card Poker, and Slot machines, it mostly offers unique Bitcoin games that are not entirely offered in other gambling venues. These games include Matgo, Minesweeper, Riding Ladder, Rock Paper Scissor, Baduki, and Up & Down.
However, it should be noted that some games can only be played after being installed on a computer; therefore, it is important to check the games that need to be downloaded. Nevertheless, the Satoshinori Bitcoin games are guaranteed to be free from any kind of manipulation from the operator and external parties, so these games can promise fair rules and results.
Security seems to be one of the key features this Bitcoin betting site treats with paramount importance because it acquires the services of world-renowned web engineers to secure the site and the system from potential hackings and DDOS cyber-attacks. Likewise, the funds deposited by its customers are kept in a storage that employs sophisticated security measures.
Satoshinori does not stop there; it also ensures that you will have no reason to get worried about possible instances of identity and personal information theft because it keeps the members details secure. More importantly, it does not require too many personal details during registration. In fact, what you will ever have to provide are the following: ID or username, email address, password, and wallet address.
Meanwhile, when it comes to depositing and withdrawing bitcoins, this gambling site promises quick and safe processes. The bitcoins are in the form of µBTC for easy reference and all payment transactions are processed instantly. The cash out process, however, requires certain fees. For instance, withdrawing from the game room, which involves downloaded games, entails a 5% fee while web games only ask for a 1% fee. Nonetheless, all withdrawals will be promptly delivered to your registered Bitcoin wallet address.
Once all these features and services are perfectly stitched together, this Bitcoin gambling site will absolutely be in the right direction toward stimulating the potential of online Bitcoin betting industry in the region. However, adding a few more exciting Bitcoin games will help boost its appeal not only among Asian customers, but also to Bitcoin users worldwide. Nevertheless, Satoshinori is already showing great promises as early as this stage.
Related News
Learn about their latest developments, announcements, and new products in the related news articles below.