In-Depth Review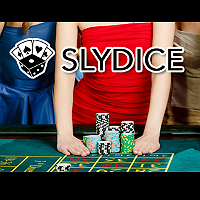 With SlyDice, it is definitely possible to gamble your bitcoins on a 'smart and simple way'.  With the house edge of only 1%, everyone has the chances to get the most of this Bitcoin betting site. It offers a bitcoin dice game similar to Satoshidice alongside with features of convenience since they accept bitcoins as the primary mode of payment.
Provably fair, you can assure that SlyDice offers fairness in every single roll of the dice and there's no way to manipulate the results. Since the roll mainly depends on your client seed and the daily secret hash, you have all the power to verify your game results' validity.
To get started at SlyDice, all you have to do is fund your account some bitcoins by sending them to the personal wallet address provided. There's no confirmation needed for your deposit to be available. The advantage of playing their dice game is that you have full control on how you are going to play the game. Choose your own win odds or payout multiplier, and of course, you can even choose to roll under or over on certain numbers in their percentile dice. If you win, you can definitely receive your payout in 60 minutes. Though there are times that it takes longer time because based on their site, these are checked manually.
SlyDice's gaming platform is good and simple. Compared to other bitcoin dice sites, they provide better interface and graphics. The control buttons are also straight-forward and you will never get confused in using these options even you are new in their site. On the other hand, if in case you have general questions about the site, you can sure visit their FAQ page and be guided with brief yet concise answers.
You can certainly access this bitcoin dice site right in your browser since it is built using HTML5 technology. Wherever and whenever you want, you can roll their dice in your android gadget or mobile device. Take note that this Bitcoin gambling platform is just new in this industry, though there are no complaints or claims that this site is a scam, better test the waters first.
SlyDice can be contacted via email. If you have concerns, questions, or even comments about their site, you can let them know straightaway for them to give you an immediate response.
Overall, SlyDice looks commendable. It is true that most of their features are similar to other more popular bitcoin dice sites. However, there are certain highlights that they exclusively offer for you to get the most of. Bitcoin dice is certainly exciting and with this site, it can be made more fun and thrilling. Want to know more about SlyDice before rolling their dice? Read more about it here.
Related News
Learn about their latest developments, announcements, and new products in the related news articles below.