In-Depth Review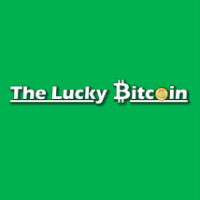 "What you see is what you get". This cliché perfectly describes the first impression you may have upon entering the realm of The Lucky Bitcoin.  Their site is just a simple combination of colors white and green, where all the information and great features they have are embedded.  Based on the posted news in their site, this bitcoin site has been relaunched since they are not happy with the design and functionality of the old site; hence, they made a complete overhaul to make this site a lot better than the previous one.
When it comes to the bitcoin games offered in this site, there are three. The most popular game they have is the Classic Keno. They also have Bitcoin blackjack as well as Battleships, and claimed that many more games to come as soon as they are developed and finished. In terms of language offered, the only available is English. Moreover, from the very gist of the brand's name itself, the only payment method accepted here is Bitcoin. Also, be noted that there are only four supported browsers for this site, Google Chrome, Mozilla Firefox, Opera, and Safari; on the other hand, Internet Explorer is not allowed.
The most important and interesting feature The Lucky Bitcoin has is their offered instant deposit as well as withdrawal. With that, confirmations are not needed. You can make a deposit and/or cash out within few minutes. Good thing is that when you leave their site without cashing out, your fund will automatically be cashed out within 24 hours.  It also offers high RTP % or Return to Player percentage on all of their games. Indeed great right?
You practically have to do nothing to get started with The Lucky Bitcoin as it entails no registration feature, simply put, 100% anonymity. To enjoy their bitcoin games, the first thing you have to do is give a wallet address for them to send your bitcoins to. You can easily see the input box at the top of their page. It is done so they can instantly send your winnings to your address. After that, this site will generate a deposit address where you can send your bitcoins to. As soon as they have seen the transaction, you can play on the dot, and as promised, no confirmations needed.
As what is mentioned above, in terms of graphic design, The Lucky Bitcoin offers a really simple one. Green and white backdrops, added with all the details and information they wanted the players to know, and it's done. When it comes to the games' graphic design, it offers no difference compared to the site itself, plain and simple. You can always see designs and features of the games they offer to any other typical and online casinos.
Giving precise and clear information is a good thing about The Lucky Bitcoin. They offer every detail a customer will need. More than that, they also offer step by step processes together with visual aids in the how to get started aspect; hence, it is much easier and more convenient for you to get started and play bitcoin games in this site. Know more about Bitcoin betting.
Even there are limitations in terms of their graphic designs; the other features specifically on the instant transaction aspect can ultimately cover these. Surely, you really want to try their offered instant deposit and withdrawal plus the great 100% anonymity. If that's so, all you have to do is read about The Lucky Bitcoin.
Related News
Learn about their latest developments, announcements, and new products in the related news articles below.