In-Depth Review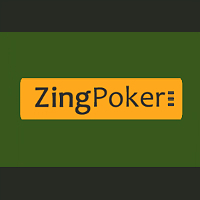 Video poker enthusiasts will find absolute joy when they unravel the exciting and favorable gaming experience offered by ZingPoker. This standard video poker game that accepts bitcoins succeeds in providing a top-quality product that will definitely be enjoyed by all types of bettors. In fact, even those who are not big fans of video poker are bound to give this casino game a shot because of the excellent features presented.
The primary aspect worth noting is how easy and simple the betting interface is. ZingPoker has truly nailed this part, which plays a vital role in creating a pleasing Bitcoin online gambling environment. The minimalist and straightforward interface employs a standard layout, but it still manages to create an overall experience that is not only convenient but is actually fun to look at.
What is commendable about it is that it designated almost half of the interface to the five cards dealt. Of course, the main focus of this Bitcoin video poker game are the cards, which is something other video poker sites tend to have overlooked when designing their interface. Moreover, it is very easy to select which cards to hold and to see which of the five has won after each round.
Another aspect of the game that is worth mentioning is the variety of Jacks or Better games offered. Currently, there are six variants of Jacks or Better poker, which yield different payouts. However, in order to secure the biggest win by catching a royal flush, 6/5 Jacks or Better should be the game chosen because it pays out 5,000 credits for this winning poker hand.
Winning these payouts is absolutely easy, especially when players know how to play video poker. Definitely, this includes mastery of the basic rules as well as the different levels of video poker strategies. With effective skills and knowledge about this Bitcoin game, bettors will significantly increase their chances of winning in ZingPoker.
Aside from these gaming features, this Bitcoin video poker site has also done a great job in devising an efficient system for processing deposits and withdrawals, although it is somewhat similar to most Bitcoin gambling sites. What is unique about it, however, is that the receiving Bitcoin wallet address provided by the gambling site expires in five hours after the player leaves the game.
When it comes to the actual process of transferring funds, deposits of at least 0.1 mBTC will take a few minutes before they are reflected in the account balance. Likewise, cash outs will be credited to the bettors' wallet address in just a few minutes. However, requests will not be processed when incoming transactions are not yet confirmed.
Indeed, ZingPoker is a great option for playing video poker using bitcoins. After all, besides all the laudable features and services already mentioned, this game uses a fairly calculated deck. Thus, players are guaranteed to have equal chances of catching winning hands in every round.
Related News
Learn about their latest developments, announcements, and new products in the related news articles below.