Best Bitcoin Casinos
#1
Bovada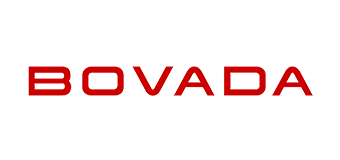 #2
mBit Casino

#3
BitcoinCasino.us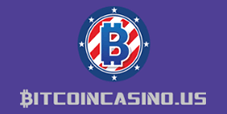 View all gambling sites
Bitcoin Dice Games
Using a variety of rulesets, dice games make a perfect pairing with Bitcoin and other cryptos. In addition to providing a safer and more private avenue for play. Bitcoin gambling also offer different ways for fun, ranging from simple high/low rolls to complexities of real-life craps. These games are found throughout casino sites because dice are the epitome of fair play. By understanding the concept of five-to-one odds available to any roll. Every player can figure out the chances that things will come up in their favor.
Many patrons choose to play Bitcoin games on the internet for the sake of convenience. Especially now that many virtual casinos have a mobile presence. It's easy to log on and place bets on a few dice sites while waiting in line at the grocery store or pumping a tankful of gasoline. And cryptocurrency makes these quick game breaks even more enticing with all of the advantages available to Bitcoin gamblers.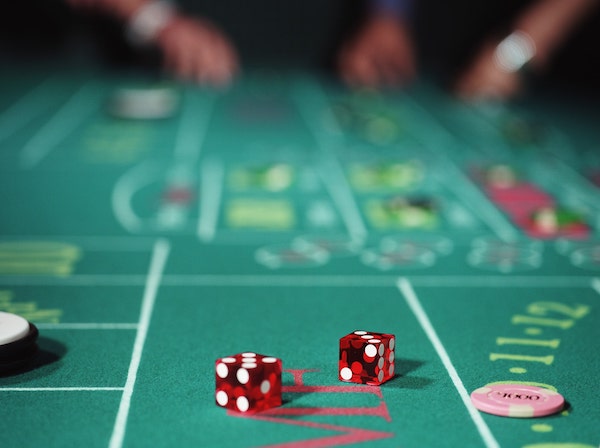 Types of Dice Games
There are a variety of dice games available to play online. Since Bitcoin dice strategy is the same no matter which venue you play, it's easy to get started. Many casinos across the globe already incorporate dice games and converting these to online play has been a common practice in the past.
● Standard hi/low: One of the most ubiquitous types of dice games is a high/low guessing game. Players will guess if a pair of dice will roll a result that will be higher than a certain number or fall below it. Payouts are determined by the probability this will occur. For example, it's much more likely that the player will roll over a four, so the payout is much less than if the bet was to roll under a four instead.
● Sic Bo: Another common variant, Sic Bo (or Dai Su/Tai Sai) take hi/lo games and ads an Asian twist. These bets are made with three dice instead of two, making for more complex betting strategies and a more intricate payout scheme. Like roulette, players bet on the outcomes and payouts are determined after all the dice have come to a complete rest. Online varieties usually mimic the table to emulate a live experience, though some versions opt for a more flashy look in their design.
● Craps: A standard of casinos for generations, craps is a game that has found its way onto the virtual scene. The cryptocurrency variety follows much the same rules as real-world games. Some game rooms may have specialized rules for their varieties. Most of the larger Bitcoin dice casino sites will have craps as an option.
Other types of dice games are variants of those above. Some sites offer scratch-off games that don't use "dice" as their main form of play. Although they still use the same mechanics behind the scenes. Other bitcoin gambling sites play off of the theme by having live feeds of dice rolls, letting players feel more involved.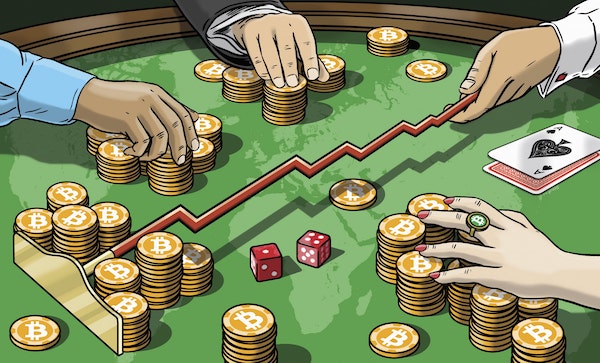 Why Play Dice Games with Bitcoin
Internet gambling isn't new, but playing with cryptocurrency is making forward strides for many reasons. Bitcoin is a safer form of currency for transactions. Taking banks and other financial institutions out of the way means faster transactions and quicker payouts. Since Bitcoin and other cryptocurrencies are handled electronically. Bank transfers occur as soon as you need them and withdrawals can appear almost instantaneously.
Extra safety has another benefit. Since each Bitcoin dice casino knows every transaction is secure, they are willing to increase limits. This lets players enter high-roller territory, which often offers higher payouts. Lifting the limit also means managing more risk. Something that dice game enthusiasts love since the strategy of winning is much easier to calculate than with other games.
Another reason why players gravitate towards Bitcoin as a gambling option is privacy. Gamblers can interact with their favorite sites with complete anonymity. Keeping their other private funds away from prying eyes while playing with cryptocurrency.
Where to Play Dice Games with Bitcoin
Most online casinos have options for Hi/Low or Craps, but there are a few places that host the best Bitcoin dice games available. These sites often offer freerolls or provide incentives in the form of free crypto. Letting you get a head start on play or even let you have a few extra rolls when your digital pockets are empty. The three top sites are as follows:
BitcoinCasino.us: Featuring a top Bitcoin bonus and fast payout. Bitcoin gamblers are eligible for 5 BTC with 150 free spins.
BetCoin.ag: With a focus on conventional casino action, their offer of 20 no-deposit free spins and fair gaming is hard to resist.
Yoyocasino: This casino promotes a registration process as something that will take new players less than 60 seconds and has a variety of bonus packages for new users.
Choosing the best Bitcoin dice game is less important than finding a quality site on which to play. Look at each of the possible online casinos to determine which has the best options for you. Gamblers who pick venues based on their benefits will find it much easier to interact with and even possibly win at those sites.
There is a certain thrill watching dice roll, even when it's in a virtual space. Playing Bitcoin dice games with cryptocurrencies may be the safest way to play at these digital dens. Along with the safety and anonymity provided by Bitcoin. You'll have the benefit of playing some great games while being assured they're both fair and fun at the same time!
Other Popular Online Casino Games Available to Play with Bitcoin