Playing Bitcoin lotteries follows the exact same process as playing the lottery in a traditional way. You select your numbers, purchase your ticket, then tune into the draw to see if your numbers are randomly selected.
Some Bitcoin lotteries have some differences to the lottery in your state or country. We'll cover those differences in this article.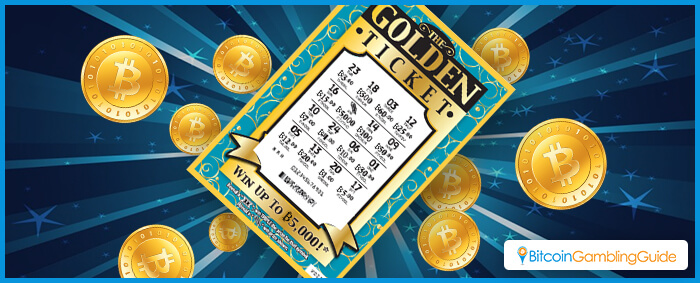 Is Bitcoin Lottery Legal?
You're correct to worry about the legality of gambling if you're a law abiding citizen. Gambling illegally is never a good idea because the operators accepting your bets, wagers, and tickets are often not held accountable by a legitimate governing body or licence issuer.
As a rule, if you are of the legal gambling age in your state or country, you're good to play Bitcoin lotteries.
The best way to ensure you're playing a legal Bitcoin lottery is to choose a site that is both licenced and regulated by a governing body. These companies have to follow stringent guidelines in order to obtain a license and can lose that license with any hint of wrongdoing on their or their customers' parts.
Play at one of our Bitcoin lotteries and you can happily load your wallet with Bitcoin, buy your ticket and sit back safe in the knowledge you could become a jackpot winner legally.
What is a Provably Fair Bitcoin Lottery and Should I Only Use Them?
Provably fair is a tool that enables you to verify every result to make sure you're not being cheated. Many Bitcoin lottery operators use the same blockchain technology to randomly select the winning lottery numbers that us used to mine and transfer Bitcoins. This makes the selected numbers as random as possible plus it makes them practically impossible to tamper with. The end result is you have as close to a 100% fair lottery as you can get to.
It goes without saying that you should use Bitcoin lottery sites that advertise themselves as provably fair. At a bare minimum you need to play Bitcoin lottery at a site where the results are verified by someone independent. The majority of Bitcoin lotteries are legit, the odd bad apple spoils if for the rest of us.
Are Any Bitcoin Lotteries Free?
The whole idea behind a Bitcoin lottery is that you have the opportunity to win massive prizes for a small financial outlay. The operators, regardless of what they tell you, aren't running lotteries out of the goodness of their hearts. They're doing so to make money.
They do this by charging a small fee on each transaction. Every operator is different, but this simplified example will show you how those who run a Bitcoin lottery make money. Imagine the operator sells 100 Bitcoins worth of tickets. They'll pay out 99 Bitcoins in prizes and keep 1 Bitcoin for themselves.
Some Bitcoin lotteries do offer free tickets to new customers as part of a welcome bonus. But it is rare to find completely free Bitcoin lotteries using play money because everyone wants to try and win as many Bitcoin as they possible can!
Other Popular Online Casino Games Available to Play with Bitcoin