The financial ma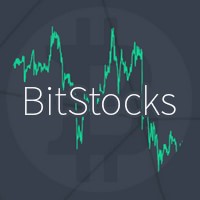 rket offers endless investment opportunities, even for an average person. However, not everyone is adept or confident enough to begin investing their money, especially in the digital currency market. Cryptocurrency is becoming a new form of financial instrument, but like in the case of fiat money investment, people still need proper guidance.
This is the part where Bitstocks comes in. Regarded as a Bitcoin investment brokerage, this company specializes in dealing with cryptocurrency—specifically Bitcoin as of writing—and is composed of a team of driven individuals sharing experience in the areas of finance and technology.
This platform, which resembles some of the services provided by a Bitcoin exchange online, is not regulated by any regulatory board or authority. The reason being is that a suitable regulation is yet to be established. Once one becomes available, however, it assures its clients that it will be regulated, just like how some of the Bitcoin gambling sites in the market are.
Being the first company in the UK to provide investment advisory services regarding Bitcoin opportunities, this website is proud to feature its two key services: advisory investment brokerage and execution OTC. When it comes to its customers, on the other hand, Bitstocks maintain its three targets: the traditional everyday people, individuals familiar with but lack complete understanding of Bitcoin and its benefits, and the execution-only OTC clients.
Of the three targets, the main market for this investment brokerage is those who have ample knowledge of the digital currency. These clients will perfectly benefit from the advisory investment brokerage services. The individuals well-versed in Bitcoin will be the prime recipients of the execution OTC services.
With these types of clients ideal to be at an advantage with this website, it would be reassuring to learn that setting up an account here is free of charge. Thus, anyone interested to enter the world of Bitcoin investment can easily sign up and begin exploring the financial opportunities ahead.
However, given that this is an investment brokerage and not a Bitcoin casino or any cryptocurrency gambling platform, all accounts are not anonymous. Identifications and personal details are needed like the name, address, and date of birth, but other details may still be required.
There is nothing to worry about this setup, though, because this is in fact part of the procedure that guarantees Bitstocks that it abides by the KYC and AML rules. Thus, if you are truly eager to be part of this market, there is nothing harmful in providing your identity.
Once the account has been set up, it is important to note that deposits take some time. For UK domestic deposits, it will be received within three working days. Clients from other countries, however, will have to wait longer. Likewise, all transactions may only be processed during office hours, which run from Monday to Friday, 9 a.m. to 7 p.m.
Moreover, all deposits may only be processed through bank accounts that bear the client's name. Payments by check, debit card, or credit card are not yet supported as of yet.
More importantly, Bitstocks maintains extensive security measures. Aside from using multi signature wallets, and not using the clients for the company's expenses, it also ensures transparency, uses Extended Validation SSL Certificate, and enforces two-factor authentication.
Overall, this Bitcoin investment brokerage should prove to be helpful for anyone, within or outside the UK, determined to benefit from Bitcoin.