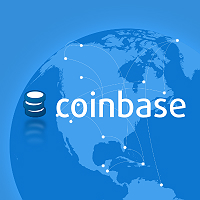 Bitcoins are now made more accessible and ubiquitous, thanks to Coin Base. This company offers a complete package as it is not only an online trading platform where you can buy and sell bitcoins, but it is also a bitcoin wallet where you can use to send, receive, and store these precious coins. Moreover, it also offers tools for you to accept bitcoins as a merchant.  Having been founded last June 2012, it is now more than ready to answer the growing demands of people for the incredible virtual currency.
Getting started at Coin Base is as easy as 1, 2, and 3. First thing you need to do is create an account which requires only two things: your email address and password. After that, a link will be sent to your email. You just have to click that link and sign in for your account to be verified. Next step is to read their User Agreement and if you agree, just click accept and continue. Finally, you are ready to go as you now have your Coin Base account!
Now that you have an account, most probably, the most important thing you wanted to do is to buy bitcoins to add funds. First step for you must do is go to the buy/sell bitcoins and enter the amounts of bitcoins you wish to buy. The price is indicated in the right portion of the page and it varies as the exchange rates of bitcoins changes from time to time.
After that, you need to link your U.S. bank account with your Coin Base account so you can either buy bitcoins or even sell them in exchange for dollars.   The transactions usually take 3-4 business day; hence, if you buy bitcoins it will take several days to view it in your account, and on the other hand, if you sell it will take also few days to have the USD in your bank account. You will see "Pending" in your account if the transactions are not yet completed.
When it comes to sending and receiving bitcoins, the steps are also plain and simple. In sending bitcoins, you must go to the Transactions page and click the Send Money. Next is give the wallet address or email address you want to send your bitcoins to, the amount of bitcoins you wish to send, as you can also add some notes. Take note that the minimum amount required is 0.00005430 BTC.  After that, click the Send Money button and transaction is perfectly done!
To receive bitcoins, you must click the Request Money button beside the Send Money. You need to enter the email address or bitcoin address you want to request bitcoins to. After that is the amount and notes, click Request Money and it's finished.
Coin Base also offers great advantages for you to have and enjoy. Compared to other bitcoin services and wallets, they offer a simple and easy to use service as they avoid asking users to deal with encryption, private keys, and topics that they may not be familiar with. In addition, they charges only 1% fee for every transfer of bitcoin to dollar and vice versa. However, it's free when it comes to sending and receiving bitcoins between bitcoin wallets, friends, and merchants. They also handle backups and security so your bitcoins are safe. As mentioned, they are a "one stop shop" as they offer exchange, wallet, and merchant tools for bitcoins. They also offer mobile wallets which you can install in your android gadgets and you can also browse their site using your mobile. If you are unsure on the legal aspect of the use of bitcoins, don't hesitate to visit our Bitcoin gambling legal page. Know more about the ways on how to get bitcoins.
Coinbase is indeed an amazing site that made bitcoins available for everyone anytime and anywhere. It offers lots of advantages and most importantly, convenience in having transactions with precious little things called bitcoins.