Listed below are the respective leaders and experts of various fields within the Bitcoin ecosystem, whose knowledge of cryptocurrency helps shape the industry.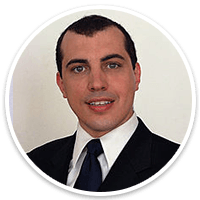 Andreas Antonopoulos
Antonopoulos has deep knowledge of new technologies and trends. He has spearheaded several Bitcoin-based businesses and has been a key speaker on a number of Bitcoin conferences around the world.  He is also the permanent host of the popular podcast 'Let's Talk Bitcoin,' and is an established author of Bitcoin blog posts and articles. Antonopoulos has also published a groundbreaking book entitled 'Mastering Bitcoin.'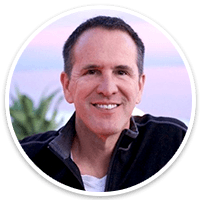 Steve Beauregard
Steve is the cofounder and CEO at GoCoin, an international payments platform. He has a diverse background in the technology sector, having served the startup community in Los Angeles, and became instrumental in the advancement of innovations in Internet, online, social media, eCommerce, app development, and digital currency technologies.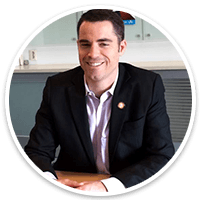 Roger Ver
Nicknamed 'Bitcoin Jesus,' Ver was a pioneer investor in the Bitcoin niche. He gained the reputation as a Bitcoin evangelist by leveraging his gains and invested over a million dollars into new Bitcoin startups, particularly Blockchain.info, Ripple, and BitPay.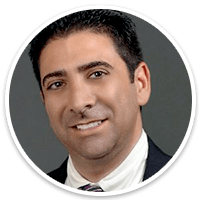 Tony Gallippi
Gallipi is the cofounder and executive chairman at BitPay, a payment service provider for businesses dealing with virtual currencies like Bitcoin. He graduated with a bachelor's degree in mechanical engineering from Georgia Institute of Technology.
Ivan Montik
Ivan is the founder and CEO at SoftSwiss. Aside from leading the innovative Bitcoin casino solutions provider, he is also involved in Bitcoin startups and other ventures related to cryptocurrencies.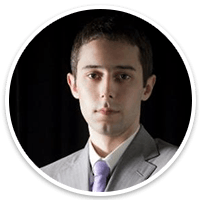 Dariy Margaritov  
Margaritov has a strong background in online gaming as well as in Bitcoin. He is the founder and CEO at UltraPlay, one of the leading online casino software providers in the iGaming industry to date.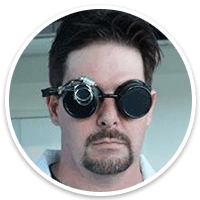 Gavin Andresen
Gavin functions as the chief scientist at Bitcoin Foundation. He is also the lead core Bitcoin developer for TruCoin. He has a diverse background in different technologies and has previously worked on several projects.
Marco Streng  
Marco is the CEO and cofounder at Genesis Mining, a venture that provides hosted cloud mining paired with the latest mining technology. He studied mathematics in Ludwig-Maximilians Universität München and is currently based in Munich.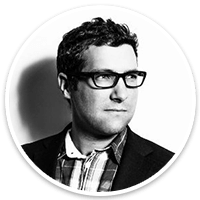 Nicolas Cary
Nicolas is the CEO at Blockchain.info. He has a background in project management, product development, sales, marketing, online analytics, and a lot more. During his personal time, he enjoys running, reading, fishing, and exploring to learn new things.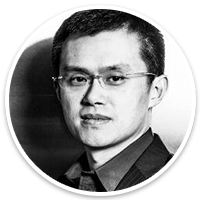 Changpeng Zhao
Zhao is the CTO at the Chinese Bitcoin exchange OKCoin. He previously functioned as the head of technical development at Blockchain.info and as the head of development for Bloomberg futures trading.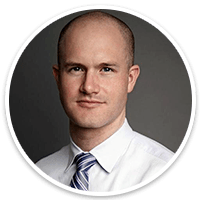 Brian Armstrong
Brian is the cofounder and CEO at Coinbase, a Bitcoin wallet and exchange service. He has a degree in computer science and economics at Rice University in Texas.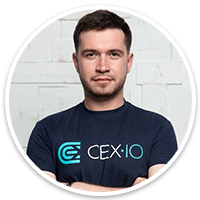 Jeffrey Smith
Jeffrey is the Chief Information Officer at CEX.io and GHash.io. He is also a member of the Board of Directors at iXcoin. He has previously worked as a digital account manager at SPN Ogilvy and as the head of service department and cofounder at Lumination.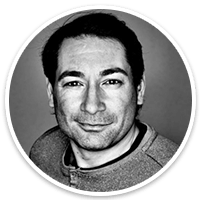 Anthony Di Iorio
Anthony is a cofounder of Ethereum, a new type of digital currency that is more functional than Bitcoin. He has founded several projects that are built on the Bitcoin technology, and graduated from Ryerson University.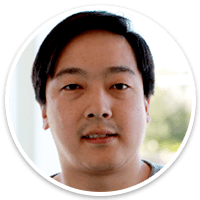 Charlie Lee
Charlie is the founder of Litecoin and the engineering manager at Coinbase. Before indulging in cryptocurrency, he had worked at Google for six years, rendering services for several projects like YouTube, ChromeOS, and Google Play Games.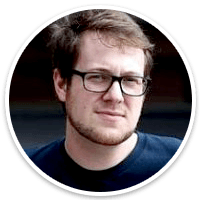 Jackson Palmer
Jackson is a cofounder of Dogecoin. He is also a product marketing manager at Adobe. He graduated from the University of Newcastle and is passionate about community-focused marketing, building user engagement, data-driven decision making, and software development.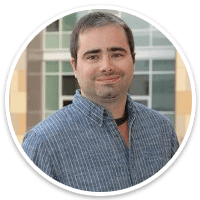 Patrick Murck
Patrick is the Executive Director at Bitcoin Foundation. He has previously served as the General Counsel for the same organization as well as different positions for cryptocurrency and non-cryptocurrency companies.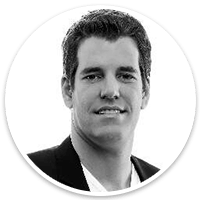 Tyler Winklevoss
Tyler is the Principal at Winklevoss Capital and the cofounder and CEO at Gemini. He acquired an MBA from the University of Oxford – Said Business School and a BA in Economics from Harvard University.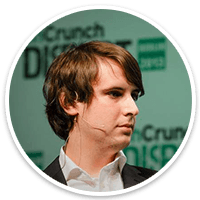 Nejc Kodrič
Nejc is the CEO and cofounder at Bitstamp. He is based in London, and holds degrees in economics and information science.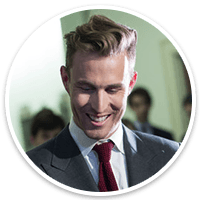 Jordan Kelley
Jordan is the CEO at Robocoin. Since June 2013, he has been spearheading the company to provide services through its Bitcoin ATMs and wallet. He is also involved in other ventures, including HERO and Decent Enterprises.
Bobby Lee
Bobby is the CEO at BTC China and a member of the Board of Directors of Bitcoin Foundation. He has previously held different positions in multinational companies like Yahoo, Walmart, Microsoft, and IBM.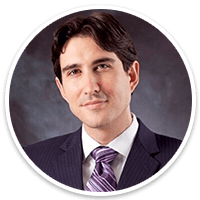 Marco Santori
Marco is a counsel at Pillsbury Winthrop Shaw Pittman. He also chairs the Regulatory Affairs Committee at Bitcoin Foundation since 2013. He has his bachelor's degree from the University of California, Berkeley and finished law studies at the University of Notre Dame Law School.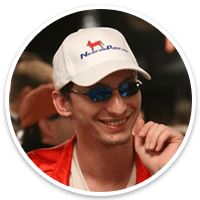 Bryan Micon
Bryan is the chairman at SealsWithClubs, the largest Bitcoin-only poker room online.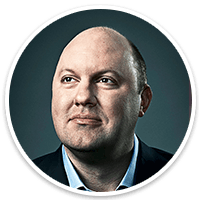 Marc Andreessen
Marc is the general partner at Andreessen Horowitz, together with Ben Horowitz. Aside from being bullish on Bitcoin, he also has other ventures, serving as both chairman and cofounder.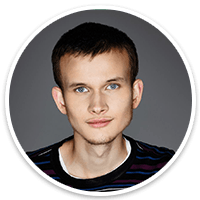 Vitalik Buterin
Vitalik is the founder and creator of Ethereum. He also advocates for the development of cryptocurrency 2.0. To further the innovations in this paradigm, he also writes articles for an online magazine.
Barry Silbert
Barry is the founder and chairman at SecondMarket, Inc. He also founded the Bitcoin Investment Trust. He was the CEO at Restricted Stock Partners and an associate at Houlihan Lokey Howard & Zukin before venturing into the Bitcoin market.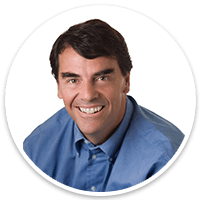 Tim Draper
Tim is a venture capitalist and a strong support of Bitcoin. He also made a mark in the Bitcoin market by purchasing almost 30,000 BTC seized by the US Marshals Service in a public auction. He earned education degrees from Harvard University and Stanford University.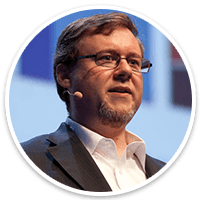 Jeff Garzik
Jeff was the senior software engineer at BitPay until December 2014. He is currently the CEO of Dunvegan Space Systems, Inc.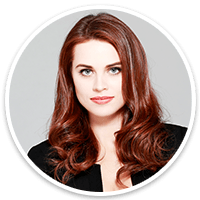 Perianne M. Boring
Perianne is the president and founder of Chamber of Digital Commerce. She is also an influential speaker and an author of the 'Boring Bitcoin Report.' Her main duty before indulging in cryptocurrency was to function as an economic analyst in network cable news, and as a legislative analyst on Capitol Hill.