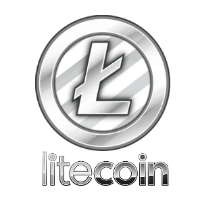 Litecoin is a peer-to-peer cryptocurrency inspired by Bitcoin. Similar to the latter, it allows anonymous and instant payments to anyone in the world in addition to the fact that it has no central authority; however, it is regulated and distributed through consensus in protocol by the Litecoin Network. Furthermore, Litecoin is considered the second-largest alternative cryptocurrency by market capitalization next to Bitcoin.
How is Litecoin Different from Bitcoin?
Litecoin is intended by its developers to be an improved version of Bitcoin offering several key differences:
Litecoin network process a block every 2.5 minutes, which is faster than Bitcoin's 10 minutes. It allows the users to experience faster transaction confirmation.
It uses a memory-hard, scrypt-based mining proof-of-work algorithm. This will allow everyone to mine Litecoins easier because it targets the regular computers with GPUs most people already have.
The Litecoin network is expected to produce 84 million currency units, which is four times higher than the currency unit Bitcoin network will produce.
Litecoin (LTC) Gambling
While Litecoin (LTC) Gambling might sound new to you, it is not a novel thing online. In a lot of ways, it is in the same league as Bitcoin gambling. Litecoin is one of the most common cryptocurrency accepted in online gambling sites along with Bitcoin. It has been an ordinary thing for us to see an online casino, sportsbook, or lottery site accepting bitcoins, and definitely, you must have been used to gaming platforms that supports both cryptocurrencies.
On the other hand, it is also important to know that there are also casinos, sportsbooks, lottery sites, and other gambling sites that exclusively accept Litecoin as the primary mode of payment. In fact, there are Litecoin Dice games and other unique and exciting games powered solely by Litecoins. If you go over the internet, you will find a good selection of betting sites to choose from and you might even end up being spoilt for choice.
Like Bitcoin, Litecoin (LTC) Gambling also offers anonymous and speedy deposit and withdrawal processes, which made it more ideal than typical online gambling. The process of depositing is as simple as sending the amount you want to fund your account to the LTC wallet address provided or by simply scanning the QR code given. Usually, a network confirmation is needed before your deposit is credited. On the other hand, withdrawal process is prompt since the usual procedure only takes less than an hour.
Litecoin (LTC) Gambling is as good as gambling with bitcoins. When it comes to betting, there's actually no difference between the two. Just that you have to ensure that the Litecoin gambling you are in is premium to have an ultimate betting experience with this digital coin.