The ASEAN region is potentially a big market for both land-based and online gambling. In 2016 alone, the Philippines posted an increase of 22 percent in revenue. This has been matched by growth in Vietnam and Cambodia. The entire Southeast Asian region is pretty much untapped when it comes to gambling. However, as the world opens up to both online and offline possibilities, the region looks to quickly become a gambling hotspot.
This is why it is appropriate that next year will see the ASEAN Gaming Summit. To be held in the Philippines from March 21 to 23, this conference is being organized by the Asian Gaming Brief, one of the region's top gambling information sources.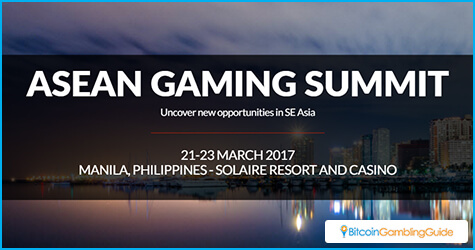 This inaugural summit will bring together the region's leading operators, regulators and suppliers and provide interested operators with the information they need to break into the market.
Regional considerations
The three-day summit will have three days of discussions going on and they will be showcasing some of the important considerations for the region. One discussion will be about new opportunities in the Vietnamese gaming industry.
Vietnam's leading operators will discuss some of the latest opportunities in Vietnam's integrated resort and casino industry. One of the big points is how locals are trying to attract Chinese, Thai and other VIP customers and why Vietnam is a hotspot for gambling investors.
Two other interesting discussions about the region will be happening. One of them will focus on the recent acquisition of social game company—Playtika—by a private equity firm led by Alibaba founder Jack Ma and how that will affect the local gambling industry. The focus will be on how it will operate how social gaming can be used as a customer acquisition tool.
Another important discussion will be on the emerging eSports gambling sector. With more than 205 million viewers each year and with prize pools per tournament reaching $18 million, a lot of operators will find it a tempting market. The seminar will discuss the potential for operators in eSports betting in ASEAN and what can be done.
Technological updates
It will not all just be about the ASEAN region's potential. A major component of the local gambling industry is the spread of online gambling. There will be a lot of talk about the technology behind online gambling and how to maximize its usage.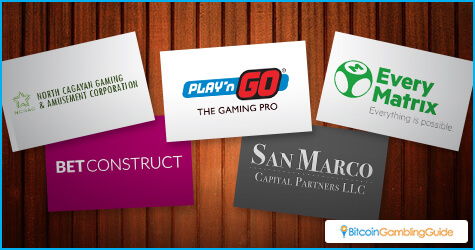 For example, international sports betting is quite popular in Asia. However, there are considerations about legalization and regularization to think about, which will be discussed during one of the seminars in the conference. Other topics that will be under discussion will be on how Bitcoin and virtual currencies can help in making online gambling easier, marketing tactics for online sites, as well as innovations in the online gambling industry.
Bitcoin gambling, which enjoys a huge potential growth in Asia, continues to be among the latest innovations that can bring a new flavor to the iGaming industry in the region. Operators like Coin 178 already show promise in the Asian gaming market.
For those interested in participating, AGB is already accepting reservations for the conference. Early bird tickets are also already available. People can save up to $400 by making a purchase before Jan. 20, 2017. There are also two- and three-day options available, as well as volume discounts.
Some of the sponsors of the summit include Play'n GO, EveryMatrix, and BetConstruct.