Online gambling is actually pretty old Internet-wise. The first online casinos opened their doors back in the late 90s, when the Internet was still beginning. There have been several key developments in the online gambling landscape since then.
Online casinos got a big boost when mobile technology hit the scene in the mid-2000s. This is because it allowed online gamblers to have access to games wherever they may be. Playing on a mobile phone can be a lot different for players and operators needed to accommodate this. This has resulted in online sites that allow for in-browser playing and responsive website design. Several brands like BitStarz and mBit Casino can be played on whatever platform the user is currently using.
That is just one example of the changes that have happened. Online gambling continues to develop and evolve, though. This is thanks to several factors. Two of the biggest ones that are pushing the changes are the many millennials starting to play and the rise of Bitcoin as a medium of transaction.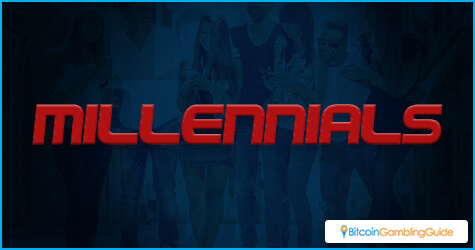 Factor #1: Millennials
Millennials is the common name for people who were born between the years 1977 and 2000. This means that the oldest millennial right now is around 39 years old, while the youngest has reached 16. This demographic is better known as Generation Y or the Net Generation because of its member arriving at adulthood when the Internet became a major part of daily life. This has resulted in them being tech-savvy and knowledgeable when it comes to use of the Internet.
Online gambling got a big boost thanks to this particular demographic. For example, as recently as five years ago, the UK online gambling market was experiencing slow growth. However, thanks to increased accessibility via smartphones and some aggressive marketing, the industry has managed to bounce back.
This is why a lot of online gambling sites like Americas Cardroom and Powerbet.io are changing themselves to meet the demands of this target demographic. For instance, millennials love exclusive deals and promos. The result is that many online gambling sites try to offer these as much as possible, while also adding something different to the mix like regular tournaments from Americas Cardroom and other Bitcoin gambling sites.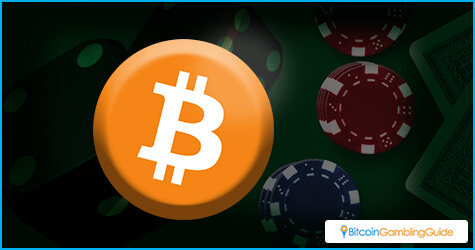 Factor #2: Bitcoin
Another factor that is influencing the development of online gambling is the rise of Bitcoin. Online Bitcoin casinos like Oshi.io have started to pop up a lot recently. This is because Bitcoin is the ideal currency for online gambling. Compared to dollars or euros, Bitcoin is easier to use, more secure, and is designed specifically to operate online. The most important feature, though, is that Bitcoin transactions are usually anonymous.
This has resulted in people adopting the use of Bitcoin for gambling. Bitcoin allows players to avoid the strict gambling regulations and online gaming licenses all over the world and have a chance to enjoy gambling. Many online casinos have seen this potential and have since then adopted the cryptocurrency.
The online gambling industry is continually evolving. This is to meet the needs of customers and the various changes that technology can bring to the table. It will be interesting to see how it develops in the future.