eSports is quickly becoming a powerful force in the online gaming industry. Currently generating revenue in the millions, experts say that it will break the billion-dollar mark in 2019. And one of the factors encouraging this growth is the spread of video streaming services.
Watching people play eSports is a lot more complicated than your normal sporting event. In the past, fans would have to jump through technical hoops to be able to watch the games of their eSports idols. Services like Twitch have made eSports more accessible, helping it grow its fan base, while also raking in revenue.
With viewers in the millions worldwide, more traditional media channels are paying attention. Sky, a UK media company, has decided to set up its own eSports channel. The big difference is that it will be a 24-hour channel that will be available to everyone who has a TV.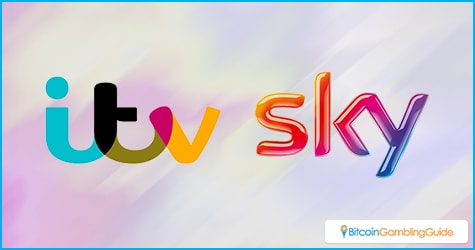 This is not the first time that Sky has entered the eSports world. Last March, it teamed up with the Electronic Sports League (ESL) to show off the highlights of the ESL Intel Masters World Championship. The feedback was positive and Sky wants to duplicate that success on a larger scale.
Details of the plan
Sky is not going to be doing this alone. It is partnering up with ITV and Ginx TV to deliver a 24/7 eSports Channel. It will be known as Ginx eSports TV, leveraging the brand's recognizable name to those who watch eSports. The plan is for the channel to take over Channel 470, alongside other Sky Sports products.
Right now, the new channel is planning to feature coverage from the Counter Strike: Global Offensive ELEAGUE, the Wembley Arena's eSports Championship Series Finals, and Valve's The International Dota 2. All of these are major tournaments and will have many fans waiting to watch them.
The channel will be available to all UK and Ireland customers of Sky, along with 23 million other Sky subscribers worldwide. This puts the potential viewership to around 37 million and more. Currently, this would make it the biggest eSports TV audience around. But Sky is aiming for more. Online broadcasts have been pegged at around 70 million eSports viewers worldwide.
Overall effects
The main effect of having a major eSports TV channel active is that it increases eSports exposure. Most of the time, eSports matches are watched live without repeats. 24/7 channels like Ginx TV give people a chance to catch matches whenever they happen. This can have more people becoming interested in the watching eSports.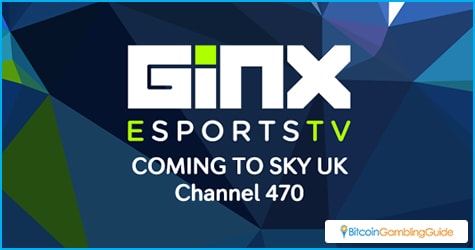 With more people being interested, this can lead to increased sports betting. eSports betting is in its infancy, but people can expect a growing industry in the future. Right now, several sportsbooks have started offering odds and covering eSports matches, but they are not widespread. TV coverage can push more sportsbooks to include eSports in their odds making.
Moreover, Bitcoin eSports betting is quickly becoming popular, and this is evident through the increasing number of Bitcoin sportsbooks and other gambling sites that have added eSports to its roster of covered events.
While there is no news of Bitcoin being of direct use to the 24-hour eSports channel in UK, the possibility of having more people engage in betting on Bitcoin eSports is not far from happening. With greater exposure, the eSports sector will become unstoppable, and the Bitcoin gambling industry will be among the primary beneficiaries. After all, eSports and Bitcoin betting prove to be a perfect pair.