The Bitcoin world is always buzzing with excitement and new ideas, which also attracts a lot of startups and entrepreneurs. Although there is a lot of interest in the Ethereum ecosystem as well, there are quite a few interesting Bitcoin startups to keep an eye on during 2016.
Bitcoinside converts Bitcoin to other payment solutions
Cryptocurrency has always been touted as a disruptor in the remittance industry, although it is still somewhat difficult to convert Bitcoin to other payment methods. Bitcoinside, a new startup founded earlier in 2016, lets users convert transfers to other payment solutions, including PayPal, Western Union, and MoneyGram.
This sounds like a very useful service a lot of people will enjoy, especially in countries where it is difficult to sell Bitcoin without a bank account. An intermediary service such as Bitcoinside will always take a small cut for every transaction, though, which is something to take into account when dealing with this company.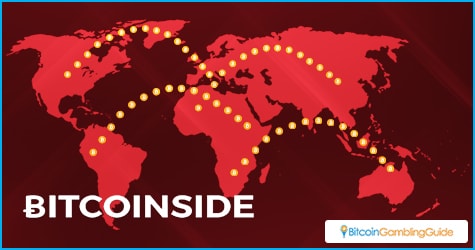 One thing that could prove to be a drawback for Bitcoinside is how there are no customer reviews of this service in existence at the time of writing. Whether or not this indicates hardly anyone knows about the company, or if there are issues behind the scenes, is unknown. Be cautious when dealing with new companies who control your finances, though.
Mijin provides private and permissioned blockchain solutions
Even though Mijin is not a Bitcoin startup per se, they are using Bitcoin technology to bridge the gap with the financial world. The company's business model revolves around providing private and permissioned blockchain solutions. For some players in finance—and other industries—this seems to be a favorable solution compared to dealing with Bitcoin itself.
Mijin offers some advanced features to its users, including support for multiple assets, multi-signature accounts, and smart contracts. This makes Mijin a solution which transcends the "borders" of finance, as it can be deployed as a contract environment or information management system as well.
The company roadmap has some interesting milestones planned, including integrating Mijin with the Zaif Bitcoin exchange engine during Q3 of 2016. Moreover, the final quarter of 2016 will be a good test to see how many transactions this solution can handle. The company estimates these numbers to be between 10,000 and 100,000 transactions per second.
OpenBazaar is a global Bitcoin marketplace
Ever since the OpenBazaar platform was released a few months ago, there has been a strong following and the community keeps growing. This decentralized global marketplace where Bitcoin is the only supported payment method [for now] has attracted a lot of interest, and the development team will introduce new features over time.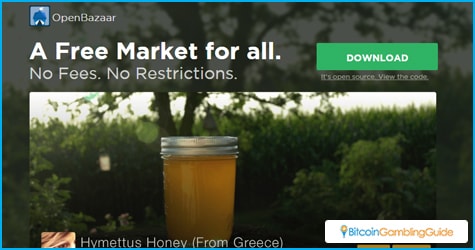 One of those new features would give OpenBazaar users the opportunity to ensure potential customers can access their store at all time, rather than relying on the device running the code being connected to the Internet. Additionally, the reputation system will undergo some changes in the coming months.
Rootstock.io to introduce smart contracts for Bitcoin
Last but not least, there is Rootstock.io, a company dedicated to bringing smart contracts to the world of Bitcoin. Up until this point, smart contracts are only easily accessible through the Ethereum ecosystem, but Rootstock wants to offer the same functionality to Bitcoin users.
The team has opened up their private testament to select people in April of 2016, and the deployment of the public testnet will occur in Q3 of this year. If their trials are successful, smart contracts on the Bitcoin blockchain should be possible later this year, although developmental timetables are always subject to change.