The Bitcoin price has maintained its favorable stature for the past week. Although its current value has already dropped within the range of $350, Bitcoin still rallies to stay close to its celebrated $400 price mark.
The Bitcoin value increase certainly gave an encouraging boost to the cryptocurrency community's morale. Through this momentous event, Bitcoin dealings have spiked as well.
Other than motivating more cryptocurrency transactions among users, this price hike has also taught essential factors that would help maintain the effective handling of Bitcoin among consumers in the long run.
Here are five lessons the Bitcoin price hike has taught Bitcoin and other cryptocurrency adherents:
Higher price does not mean higher acceptance rate
Although Bitcoin's value increase is worth the celebration, it still holds a discouraging fact.
According to various cryptocurrency experts, Bitcoin's price increase is due to the high level of transaction activity taking place in China's major Bitcoin exchange firms. This means that a big portion of Bitcoin is now circulating in a specific location.
This only goes to show that if the Bitcoin price stays on an overwhelming rate, only a minority of users are reaping the benefits of the cryptocurrency—which is against Bitcoin's mission to be used on a  global scale.
Considering that Bitcoin's end goal is for mainstream consumers to acknowledge and utilize cryptocurrency payments in the conventional setup, having an ideal market price—which is not too expensive for an average user—is still the better way to go.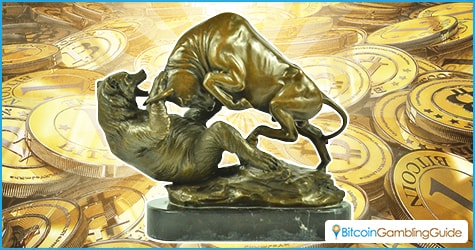 Bitcoin may still be far from its stable price
Bitcoin is certainly unpredictable when it comes to its value. Take the Nov.  4 Bitcoin price index as an example. Bitcoin gracefully soared and reached an astounding price of $485, based on the CoinDesk BPI. However, on the same day, its price plunged to $390.
This statistics proves that the Bitcoin price is still far away from its settling price. The only time users can claim that the cryptocurrency is now on its way to settlement is when it has maintained its ground on a certain value for the longest time.
Reaching a high value is certainly a celebration-worthy feat, but it is not for a long-term purpose.
Price spike gives Bitcoin more publicity
One of the major hurdles that Bitcoin faces is the difficulty to gain the interest of the conventional market. This, however, is unconsciously remedied by the Bitcoin price increase.
Due to the surprising ascend of Bitcoin's value, various news portals, even some of the major news networks in the mainstream market, featured Bitcoin in their daily bulletins.
This eventually sparked the interest of common people toward Bitcoin. Through being featured, mainstream audiences are now gradually grasping the real essence of Bitcoin as an innovation rather than a criminal's currency, which is portrayed in the media before the price hike.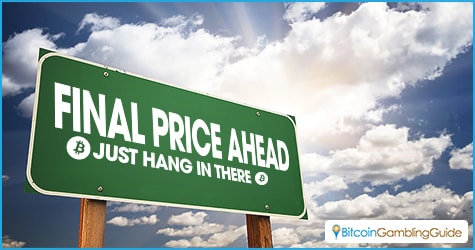 Mainstream businesses are now considering Bitcoin
Bitcoin being on the news not only invited mainstream consumers, it also generated interests among business owners.
Knowing that Bitcoin holds great potential to be the finest mode of payment in the future, mainstream businesses are now opening their doors to integrate the cryptocurrency for the benefit of their industries in the long run.
In addition, Bitcoin's promising price gave businessmen the idea that this cryptocurrency is a great investment for their company. Thus, Bitcoin may soon enter the mainstream financial landscape.
Bitcoin publicity encourages common users to build their own startup
Bitcoin does not only amplify the way users transact, but it also opens seemingly countless business opportunities for its consumers. Since Bitcoin has now entered the consciousness of layman users, it is possible for them to start establishing more Bitcoin-powered startups for the conventional landscape.
With Bitcoin-enabled startups dwelling in the mainstream ecosystem, it is certain that more common users and spectators will eventually indulge themselves in acknowledging and using Bitcoin. If this is bound to happen, then the maturation of Bitcoin will help it penetrate the orthodox market.