Bitcoin coverage in online casinos may be increasing, but there is still a sizeable contingent of the online gambling market that is still not using the cryptocurrency. The reasons for this can range from hesitance at using the technology to worrying about the costs of integrating the new payment scheme.
This can be problematic for online gamblers who are on the lookout for places to spend their bitcoins. They appreciate the quick and anonymous transactions that Bitcoin provides, which improves the gaming experience. Though there are quite a few places that accept Bitcoin, gamblers want new experiences and new sites to play at. This, however, is limited by online casinos that are yet to accept Bitcoin.
Use Bitcoin to bet online
This is exactly the challenge for the online casinos that still has not welcomed the cryptocurrency. Take the partner brands of Ace Revenue as examples.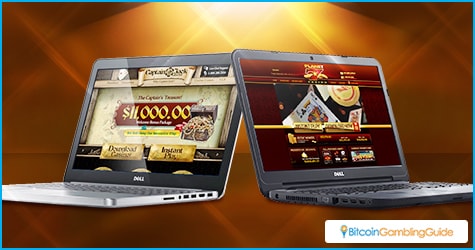 An affiliate network that promotes several casinos, Ace Revenue provides these online casinos with a professional affiliate program: Its partner brands include Planet 7 Casino, Captain Jack Casino, Silver Oak Casino, Slot Madness Online Casino, and Royal Ace Casino.
The jewels of this bunch are Planet 7Casino and Captain Jack Casino. Both have a wide set of games for players to choose from and have interesting promotions for players to enjoy. Their main pitfall is that they do not officially accept bitcoins and this means their transactions are often slow. However, players using Bitcoin workarounds can ensure that transactions with them are fast and easy.
Full Bitcoin acceptance is still a long way away. However, this does not mean that players cannot use bitcoins in a smart manner. With the recent developments in the payment systems, bettors can now use their Bitcoin to play on Planet 7 Casino or Captain Jack Casino, among others.
Bitcoin payment workarounds
There are two ways for Bitcoin gamblers to play in online gambling sites where bitcoins are not normally accepted.
First, players can play with Bitcoin using NETELLER. The popular payment processor integrated bitcoins into its transaction scheme. NETELLER operates by acting like a digital wallet. Funds are paid into it and then the account owner uses the wallet to send the funds—a process similar to PayPal.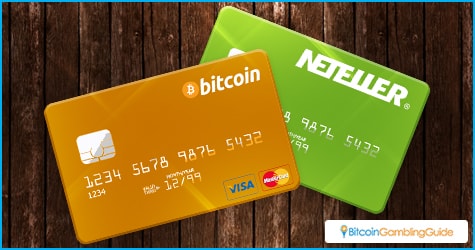 The main difference is that NETELLER allows for it to be used by gambling sites. NETELLER can allow for Bitcoin use by acting as an automatic converter. Bitcoins sent to a NETELLER wallet can be used to make deposits at gaming sites that use it. Though not directly using Bitcoin, NETELLER's processing is still faster than the normal bank transaction.
The second way in which players can use Bitcoin on such sites is through Bitcoin prepaid credit cards powered by MasterCard or Visa. Different Bitcoin companies offer a variety of these cards, through which Bitcoin funds can be transferred and later on converted to fiat. The last step allows users to pay Bitcoin merchants or—in this case—online casinos.