When a gambling operator opens a Bitcoin casino, it is just the beginning of the journey. A Bitcoin casino that no one knows about will eventually close down. This is why it is important that operators start their advertising efforts.
There are several ways that advertising helps Bitcoin casino operators. Ultimately, the right promotional campaign can be the difference between success and failure. Here are the ways that advertising helps Bitcoin casinos get the edge they need to become competitive members of the market.
Getting the word out
The first service advertising can do for a Bitcoin casino is to let everyone know that a site is operating. With all of the online gambling sites out there, one more being added to the mix is not going to be noticed, unless some positive action is made.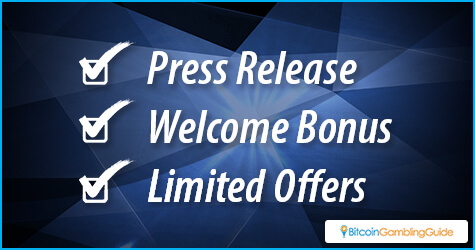 Bitcoin casinos may not be prevalent as ordinary gambling sites, but there is still a lot of competition out there. An online casino starting operations will need to have at least a press release to get people curious. A single announcement is not going to suffice, either.
Likewise, to be successful, a Bitcoin casino will need a lot of players. This means operators need to reach out to multiple promotional channels to get as many people interested in the newly launched casino.
Advertising, however, should not stop when the site opens. The initial advertising blitz may have missed potential customers, so attracting players should be an ongoing effort by an online casino. There are several ways advertising efforts can be used to encourage players to sign up for the site.
For example, players can be attracted by offering a wide range of bonuses. Bitcoin gamblers like getting their money's worth, so offering deposit bonuses can be very attractive to them. Further rewards are also possible. However, it is important for Bitcoin casinos to practice responsible advertising to avoid misleading players and end up getting sanctioned.
Keeping the clientele
Besides introducing and drawing in players to a Bitcoin casino, advertising also focuses on keeping players playing at a site. Promotional efforts to retain players can include VIP programs and seasonal promos.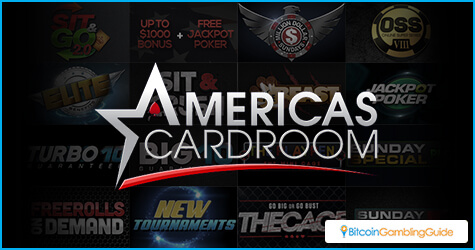 For example, if a site offers bonuses on special holidays like Christmas, then players who had accounts with the site would be tempted to come back and place wagers.
Another way to retain players is to compare what a site can offer to other sites targeting the same demographic. A Bitcoin poker site may highlight the fact that it offers tournaments on a more regular basis than its competitors. If a site presents itself as noticeably better than the competition, then they can keep their players coming back. Take for instance the wide range of promotions offered at Americas Cardroom.
Finally, advertising builds on a casino's brand. Brand awareness ensures that people associate the online casino with a positive experience. Just like brands in other industries, this encourages people to keep coming back. For example, when people think of Coca Cola, they associate it with great taste. A Bitcoin casino associated with an enjoyable online gambling experience can be assured of a constant stream of revenue in the long run.