Bitcoin casino affiliates can benefit more from accepting Bitcoin instead of fiat currency. Affiliates have many real world Bitcoin uses for the commissions they earn.
As of 2017, there are numerous online and physical merchants that accept Bitcoin. Affiliates in Bitcoin gambling can use one of many Bitcoin gateways to exchange their digital currency to fiat money. Bitcoin is also a good investment opportunity for affiliates.
Exchange Bitcoin to fiat money
It is easy for anyone to sell their Bitcoin for real-world cash at this point in time. Affiliates can use a reputable Bitcoin exchanges online that cater to their location. These exchanges like Coinbase and Bitstamp convert Bitcoin into a fiat money. The converted money goes into an affiliate's bank account.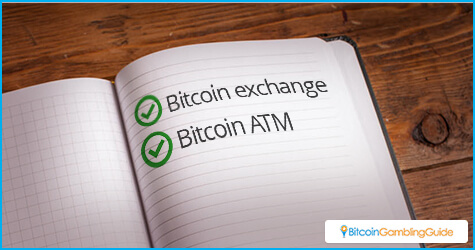 Affiliates can also look for a Bitcoin ATM within their area. These ATMs can convert a limited amount of Bitcoin into physical currency. More Bitcoin ATMs have been set up in cities across the world, so affiliates should have an easier time looking for machines nearby.
Buying goods and services
There are many businesses that accept Bitcoin as payments. Even some physical stores or restaurants will take Bitcoin. Major computer parts and electronic merchants like Newegg and Dell accept Bitcoin payments.
A number of workarounds makes it possible for affiliates to purchase goods in major online stores that only accept fiat payment options and not Bitcoin. One example is to use a peer-to-peer service. This service connects the affiliate with someone who is willing to buy an item an affiliate wants with their fiat payment method. In exchange, the affiliate will pay the person with Bitcoin.
Another workaround is to get a debit card from Bitcoin services like Cryptopay. The card converts the affiliate's Bitcoin into a fiat currency when they use it to make a purchase. In exchange for a fee in creating and using a virtual debit card, affiliates have more freedom in the number of merchants they want to spend their Bitcoin with.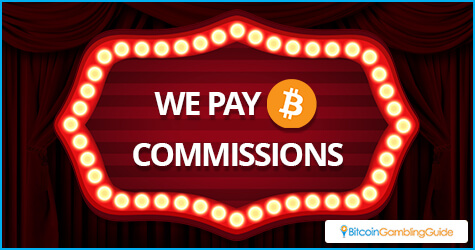 Invest in Bitcoin
Many investors are buying Bitcoin because of its potential. The cash equivalent of Bitcoin an affiliate has might double or triple in value in the future. Affiliates can invest in their Bitcoin by securing it in a cold storage or an offline wallet. When the Bitcoin value goes up, he can take out his digital currency and either convert it to cash or spend it in shops.
Another investment method is to trade in forex or binary options using trusted trading platforms in Bitcoin forex and binary options. For those who wish for another alternative, they can buy and sell Bitcoin. Affiliates can gain a profit from selling their Bitcoin at a high price and buy more at a low price. The money they earn comes from the difference of the price of the Bitcoin they sold and bought.