Americas Cardroom offers many amazing promotions to bring in the crowd. From major weekly tournaments to cheap buy-in jackpot games, there is something here for any fan of the classic poker card game.
Americas Cardroom is a trusted name for secured online poker games. For more than a decade, it allows people to compete in poker using real and fun currency. Not too long ago, it started accepting Bitcoin transactions. The cryptocurrency is the fast and affordable way for any Americas Cardroom player to make a deposit as well as a withdrawal.
There are several promotions a player can find in this Bitcoin poker site, like the MO MO MO PLO Sunday Special and recently finished OSS VIII. The following are the top Americas Cardroom promotions to keep an eye on.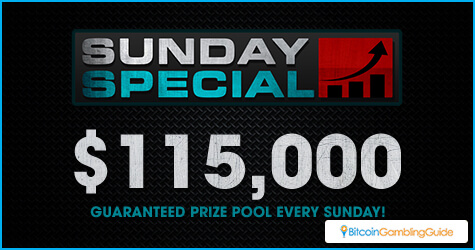 Sunday Special
The Sunday Special of Americas Cardroom offers a weekly large prize pool tournament. The tournament once had a permanent $25,000 prize pool in January 2015. The poker site keeps adding $5,000 to the prize pool every week ever since that date. The current prize pool as of this time of writing is $115,000 and is the permanent prize pool amount for the Sunday tournament.
The buy in for the $115,000 prize pool is at $215 only. Those looking to get at least a fraction of the Sunday Special prize pot at a cheaper price can do so with the satellite tournament. These satellite tournaments have a low buy-in of only $6.60 up to $33 per game. Each of the tournaments has 10,000 starting chips per game.
Freerolls on Demand
Freerolls on Demand is Americas Cardroom's free-to-play Sit & Go tournament. These games offer a good opportunity for new players to enter a tournament and try out the competitive scene. It can also help long time players to try out any new strategies during a tournament without risking their bankroll.
Smart and patient poker players can get the chance of winning actual money for free if they win enough points to get a place in the Freerolls on Demand Leaderboard. The top 10 players of the Freerolls on Demand Leaderboard get to play at the Sit & Crush tournament for free. First-place winners get a free sit at the Sunday Special tournament.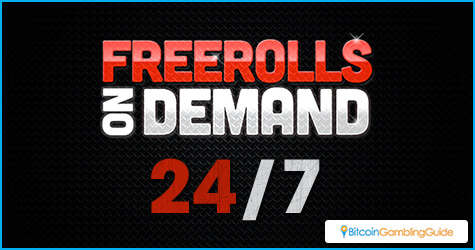 $2 Jackpot Poker
Americas Cardroom's $2 Jackpot Poker is a fast and high prize pool tournament. As the name indicates, buy-in is only two dollars to enter any tournament with different prize pools. The most common has a prize of $4. The most sought-after tournament is one with a $5,000 prize pool.
These tournaments only consist of three players and 500 chips. They can be finished within three minutes. Players have a chance of winning $5,000 in just three minutes if they are lucky enough to join this rare tournament.