Americas Cardroom, one of the biggest US-facing online poker sites out there, plans to shake up the online poker world by changing how Sit & Go poker tournaments work.
Sit & Go tournaments are mainstays of online poker rooms. They provide new players with a quick and easy way to learn poker in a friendly environment. It also provides midrange players a place to hone their skills before they go into the big leagues.
Sit & Go tournaments have a simple ruleset. Six to 10 players sit down for a game. All of them start with the same number of chips and betting begins. Whenever a player loses all of their chips, they are eliminated from the tournament. It ends when there is only one player left, which is inevitable considering the escalating blinds as play continues. This setting is ideal for learning about the various starting card positions, betting strategies, and more.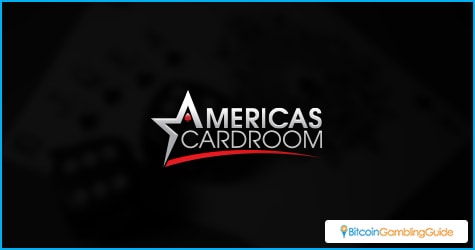 Sit & Go 2.0
The problem is that Sit & Go tournaments have been the same since they first debuted in 1999. That was over a decade and a half ago and there have been no significant changes to the tourney format. Considering the fast-paced and quickly-evolving world of poker, the lack of new variants for Sit & Go tournaments is a bit surprising. Many people think that the format is good enough as it is and have no plans of changing it.
Americas Cardroom plans to challenge that assumption. The online cardroom has recently announced that it has been developing a new version of Sit & Go for some time now and is about to release it. Calling it Sit & Go 2.0, Americas Cardroom has some big plans for the tournament format. Slated for an initial release in mid-October for free play so everyone would get the hang of it, it will be followed by full tournaments in November. Sit & Go 2.0 is looking to be a big hit.
However, Americas Cardroom, whose OSS Cub3d promotion just recently completed, plans to keep everything under lock and key first. There have been no solid details about the format. The only information known about it is that it was developed by Sit & Go expert Collin Moshman and his wife Katie Dozier.
Developed by experts
The husband-and-wife team of Moshman and Dozier has made a solid name for themselves in the poker world. Moshman is a theoretical mathematics honors degree graduate from the California Institute of Technology. He is also widely considered one of the foremost experts in Sit & Go play and has written several poker bestsellers including "Sit 'n Go Strategy" and "The Math of Hold'em."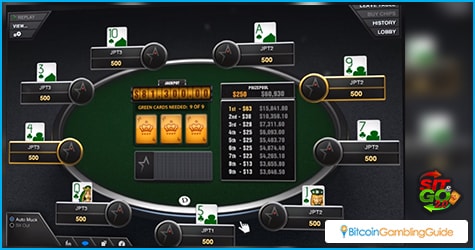 Dozier is just as accomplished with several books under her belt and has been a poker professional and coach for several years now. These two have worked hard to develop the new tournament format.
Moshman has already written a book on the new Sit-and-Go format and will be releasing it on Oct. 17. In this way, it is hoped that players will learn how to play in the new format properly. With these well-known experts using their experience to develop Sit & Go 2.0, it will be interesting to see the final results when they are unveiled.