Americas Cardroom saved the best for last as it cooked up its latest poker tournaments that will grant lucky players a trip to Las Vegas for this year's World Series of Poker Main Event.
With only a few weeks left before the much-awaited poker event, the leading US-facing poker site from Winning Poker Network unveiled a one-of-a-kind giveaway called World Series of Jackpots.
Americas Cardroom spokesperson Michael Harris said:
"The World Series of Poker Main Event gets underway in just a few short months, so we thought it would be a good idea to speed things up. With the World Series of Jackpots, 2 out of the 3 players in the tournament will get to play again if the package spin isn't hit. And if it does hit, all 3 players playing are going to Vegas."
The World Series of Jackpots takes on the recently launched Jackpot Poker tournaments, of which its regular tourney functioning as a three-player Hyper Turbo Sit & Go's with an average duration of seven minutes.
With the same setup, the latest promotion of Americas Cardroom can already determine in just a few minutes the online poker betting enthusiasts who will secure their seats in the Main Event next month.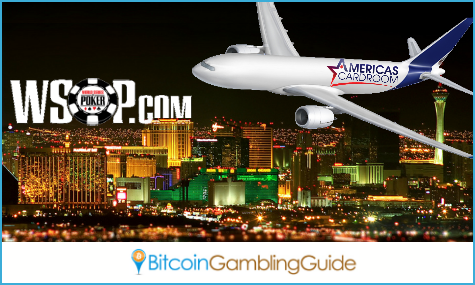 World Series of Jackpots tournaments
Players who have already tried the new Jackpot Poker tournaments on the site will breeze through the game since the World Series of Jackpots tourneys are similar with the regular ones, except for a few aspects.
Instead of the $2 buy-ins to play for up to $5,000, $10 for up to $25,000, and $40 for the $100,000 jackpots used in the regular Jackpot Poker tourneys, the new buy-in options are $3 and $30. Also, the prize pool will only be randomly drawn once all three seats have been taken.
Moreover, the World Series of Jackpots does not work as a winner-take-all event because the top two players will both enjoy the prize package worth $12,500. However, even the last-place finisher may have a chance to join the Vegas trip if the prize pool hits the jackpot spin.
Harris added that three players out of every 1,666 jackpot games played will walk away with the $12,500 prize package, emphasizing the promo's win-win benefits:
"The fact that players get to keep playing as long as they don't finish last makes the World Series of Jackpots an incredibly attractive way to get to Vegas."
With at least a $3 buy-in, Bitcoin poker players can already earn a chance to grace this year's much-awaited international poker event.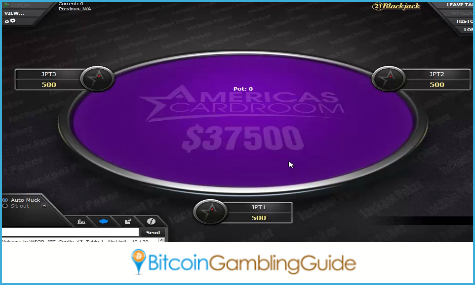 Massive wins for real-money and Bitcoin players
Since the Jackpot Poker tournaments were opened recently, several players on Americas Cardroom have already registered large wins. The most memorable jackpot wins are from members 'ambiance,' 'thfp,' and 'madman1024'who won $40,000, $30,000, and $30,000 in a $100,000 jackpot, respectively.
On another note, online players opting to play with Bitcoin are guaranteed of extra perks as Americas Cardroom will grant Bitcoin poker players with a free cashout within the 24 hours of their win in World Series of Jackpots. Those with certified Bitcoin and real-money poker accounts on the site will be the only ones to qualify for this offer.
Apart from the World Series of Jackpots, Americas Cardroom also runs its 2015 WSOP Main Event Qualifiers until June 21 and regularly holds several other poker tournaments, including the Million Dollar Sundays.