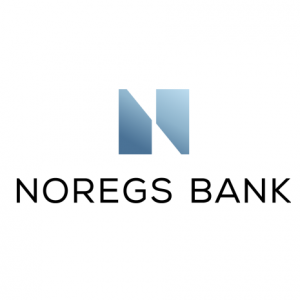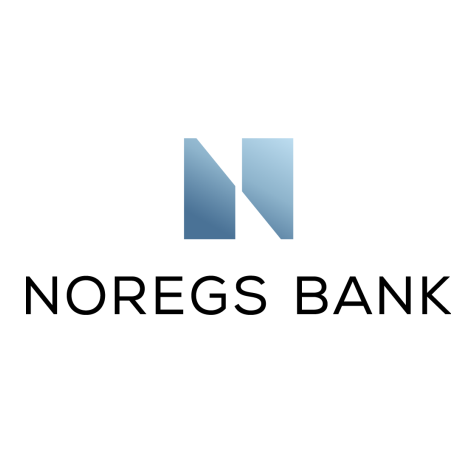 The start of May 2017 definitely provided the digital currency community with some excellent news. Firstly, bitcoin has officially broken its record as a single coin sold for over $1400. At the same time, ether reached a price over $80, continuing a spectacular climb for a relatively new digital asset. With all this going on, no one can blame so many individuals and even companies in this domain that are excited about the near future and what it brings.
But, while the news from the markets is often positive, now there is a development on a national scale that is related to custom built digital currency. These are nothing new, but in this case, what is impressive is the fact that the actual state of Norway and its national Central bank began researching a way to create and kickstart their own digital currency.
In a climate where many developed nations, paradoxically, either shun or ignore digital currency, it looks like one decided to go forth with a different plan. Most of the elements of this plan are still being hammered out, the news still shows that there are places where the idea of employing digital currency is not just something that needs to be kicked down the road to the next decision-making entity.
Here are the key facts relates to the fact that the Norwegian Central Bank is entering the field of blockchain research and development.
Norges Digital Currency
Norges, Norway's central bank disclosed recently that it is in its starting phases of researching the potential for issuing its own digital currency. The statement came from Norges Bank's deputy governor, Jon Nicolaisen, who spoke at the Norwegian Academy of Science and Letters.
He said that there is the clear ascendance of digital currencies, which are today used widely for things ranging from bitcoin bingo to things like multi-million capital investments done exclusively in cryptocurrency, including bitcoin investment. Because of this, the deputy governor said that it is important to perceive the Norges research project in the light of a world where using cryptocurrencies will be a regular occurrence.
He added that this type of monetary value is especially interesting for some types of users, including factors like the peer-to-peer operating systems and anonymity of users. Here, it looks like Norges approached the issue with an interesting dose of pragmatic thinking. In the same statement, Nicolaisen said that there are already private blockchains, including bitcoin, which are already on the market and providing these features.
These can, according to him, continue to function even in the case of a total failure of the banking systems. Only an internet connection is necessary and they can continue to work unabated, just like the systems that utilize it on a large scale, like eSports and many others online-only ventures.
Potential Digital Currency Features
Thanks to all of these realities of the current digital currency domain, Norges Bank decided to try to mimic some of them for their own project. That is why it is now considering building a digital currency that their clients can hold on an account at the bank, eliminating the need for an additional, external digital wallet.
Another option includes the Norges Bank creating an app that would allow anonymous payments more similar to cash than traditional transactions. It also appears that the bank is willing to explore even bolder options inside of its research and find a model that suits both their development reference frame and the needs of their clients.
For now, both options seem like a valid avenue for further exploration and potential pilot projects. Once validated, the Norges bank would not have any major difficulties in transporting the idea to the level of an active product available under its brand. This would be true at least for the domestic market.
Another Central Bank Initiative
For anyone covering the domain of digital currencies and blockchain, in particular, there is no news in the idea that a central bank is experimenting with this form of FinTech. Right now, several big central banks are working on similar initiatives, including the Central Bank of China which is at the same time trying to clamp down on domestic bitcoin exchanges. But, the Norges representative still stated their efforts are crucial for the future state of the financial ecosystem.
He said that for many consumers, the electronic money could be a great alternative if they do not desire to deposit money in the cash form in a traditional bank, as the process work today. On the other end of this equation, banks have the ability to attract clients using the interested rates they offer.
However, there is a belief in the Norges Bank that the ability of the banks to generate profits and extend credit could be substantially affected when the new forms of electronic money enter widespread use. In this simple idea the entire background motivation of this central bank can be asserted: change or face potential problems because of the global change that is coming no matter what.
The Norway Ecosystem
Aside from the smart position of the central bank, the entire country of Norway has a range of benefits that would ease in any national-based digital currency. Firstly, the population of the country is small but it is supported by an exceedingly wealthy state apparatus and a stable social-democratic agenda. This would provide a basis for equal-access to digital currency, regardless of its form.
Then, the country is not in the EU, which allows it to circumvent any problems that member states potentially face when these kinds of initiatives come into play elsewhere. Additionally, the country has a developed and diverse economic system, so these types of FinTech services could be easily accepted by citizens, especially those living in the remote regions where any type of commuting demands a lot of effort.
Here, having an additional online-only means of managing personal finance, or even those belonging to small companies, could be a huge advantage. With all of this going for Norges Bank, there is no reason to doubt that the current research could easily become one of the first national digital financial assets in the world.
Source: CoinDesk