Apple removed the ShapeShift app from their store over the weekend. This is bad news since online gamblers who primarily bet using the iOS platform, either on their Mac, their iPad, or their iPhone, may have lost access to a very powerful tool. It is not just gamblers who would be affected, either.
ShapeShift is an app that is potentially useful for all sorts of online transactions, especially when cryptocurrencies are added to the equation.
ShapeShift app
There is a big market out there for using cryptocurrencies. This mostly stems from the desire for quick and anonymous transactions in the digital economy. Most cryptocurrencies share Bitcoin's two most prominent characteristics, while adding features like improved security and more. The trouble with using multiple currencies is that it can be hard juggling them around.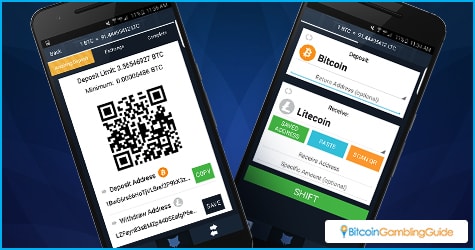 This is where ShapeShift comes in. Catering to over 33 cryptocoins, ranging from the more popular Bitcoin to obscure ones like Infinitecoin, ShapeShift delivers real-time conversion from one cryptocurrency to another.
As its main selling point, ShapeShift has managed to prosper from it. One of the main problems of converting from one cryptocurrency to another is the delay that happens when it is done through exchanges.
With ShapeShift used in altcoin betting, however, the delays are non-existent. For example, a ShapeShift user has several Litecoin they want to change into Bitcoin, mostly for purchasing reasons. All that they need to do is run the app. If the app user wants to convert the Bitcoin back into Litecoin for speculation purposes, then they can go through the same procedure.
The quick process ensures that the cryptocurrency value is retained as much as possible and that a transaction can be done as quickly as possible. The app's usefulness is very obvious to those who use cryptocurrencies.
Apple's digital currency dilemma
The problem now is that Apple has decided that ShapeShift should not be part of the iOS landscape. The tech giant has always been rather strict about what it allows in its part of the online world, with apps not meeting its draconian restrictions being quickly pulled out of the App Store.
An early sign of trouble was when Jaxx, another popular wallet app, received a directive that Apple would only be supporting a select range of cryptocurrencies. This list included Bitcoin, Ether, Litecoin, Dogecoin, and Ripple's XRP. That is an interestingly short list considering there are hundreds of cryptocoins out there.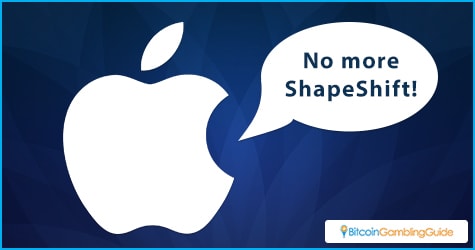 The reason for ShapeShift's removal has not been officially announced, but many suspect that it can be laid at the feet of the app's wide-ranging use of altcoins. Another victim of Apple's ban hammer is Dash, one of the more popular altcoins out there. Apple has put out a directive that Dash should not be used for any app dealings.
With Apple's select approval of cryptocurrencies, it is looking to be a rough ride for many cryptocoin users in the iOS space in the near future. On a brighter side, though, Apple has integrated Bitcoin through Circle for its iMessage app.