Apple has always been a bit wary of Bitcoin and other cryptocurrencies. This is mostly because the tech giant really likes to control a lot of the processes on their products. Cryptocurrencies are naturally difficult to control and this has been the main obstacle to its adoption by Apple.
At its worst, Apple's attitude to Bitcoin led to Apple banning Bitcoin wallets across all iOS platforms in 2014. This move included the removal of all wallet apps, despite their popularity. Some wallets returned later in the year, but Apple has not made any indications of integrating Bitcoin into its systems.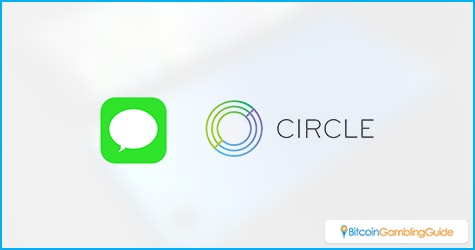 However, time are changing and it seems that Apple is ready to let at least Bitcoin into its garden. This September's keynote presentation from Apple showed off the latest version of its smartphone product, the iPhone 7. A surprising addition was the integration of the Circle wallet to the iOS 10 iMessage app used by the phone.
Circle integration
Circle Pay is a popular wallet app nowadays and it is because it goes beyond Bitcoin. Using peer-to-peer technology, the app allows people to send bitcoins to each other, even those who do not have the same wallet app.
In addition, it also allows for fiat currency sending, though that is not the main focus. People can send dollars, pounds, euros, and renminbi to each other with this app. It can even send out fun gifs and emojis to add a social dimension to the transactions.
Adding Circle Pay to iMessage is a good move. Money makes the world go round and people often pay each other money, even if it is between friends like bar bets or just to pay back someone for buying them a beer. For micro transactions like that, people do not want a lot of hassle. Integrating a wallet app into a messaging app so that payments can be done in seconds is a smart move and increases Circle's exposure.
This is good for Circle since the app's developers have been aggressively trying to increase its user base. Much of its focus has been in Europe, but it recently finalized a deal with Chinese investors that netted it around $60 million. In the end, the company hopes this move will encourage more people to take up the Bitcoin banner.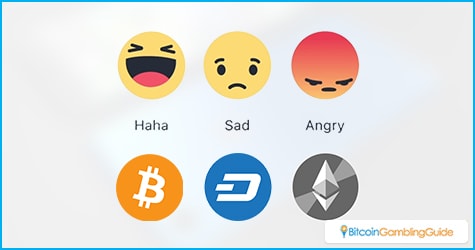 Cryptocurrency acceptance
With Apple relenting on wallet integration of Bitcoin, it seems that the company is changing its stance on cryptocurrency. After Bitcoin, Ethereum seems to be following soon. The demand for the token seems to have encouraged Apple to open up to the cryptocurrency.
In a directive sent out last week to Jaxx, a popular universal wallet app, Apple identified six tokens to be supported: Bitcoin, Dogecoin, Litecoin, Ethereum, the DAO and Ripple. However, not all cryptocurrencies are welcome. The same directive also instructed Jaxx to remove Dash from its iOS app.
The mixed signals can be confusing. Only time will tell in what direction Apple will decide on the cryptocurrency issue.