Asia is one of the biggest markets out there, no matter what industry. With its huge population, companies will always have a ready source of customers for their goods and services in the continent. This extends even to those that are considered illegal in some countries, specifically gambling.
The recent arrests are proof of Asian's hunger for gambling. The Thai police recently announced that they had arrested 1,192 individuals for illegal gambling. A lot of them were individual gamblers, but there were also 15 bookmakers and 13 online gambling operators. Malaysia is not far behind making 100 arrests of gambling operators. There was even an arrest of three elderly bookmakers in Borneo.
Police in Jakarta made their own arrests too, catching two reputed agents for online gambling giant SBOBET, along with a client. It is bad luck for the trio as they are facing possible sentences of up to four years in prison.
Football fever in Asia
One of the big reasons for this arrest is the recent surge in football tournaments. This year sees the Euro 2016 and the Copa America tournaments, while later this year the Rio Olympics will be starting.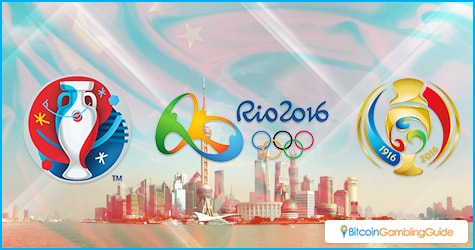 Not every Asian country looks askance at the rise in sports betting. China's sports lotteries are welcoming the surging sales and are expecting more wagers to come in the future months. This reflects what happened during the 2014 FIFA World Cup, which had Chinese sports bettors placing enthusiastic wagers. The difference, according to Everbright Securities analyst Jiang Hao, is that these tournaments will be even more popular due to the popularity of the teams involved, as well as their players.
Predictions on this month's lottery numbers project that it will be even higher than last year's results. This is great news after the 71-percent March increase and the 49-percent April gains posted for this year.
These numbers will increase even more if online lottery sales are restarted by the Chinese government. Banned in March 2015 because of fraud, there have been recent signs that China is about to restart the online betting once again. Considering how profitable it was before it was banned, comprising 22 percent of all lottery sales in China and with revenue amounting to $12.9 billion, this is a sure bet.
Asian betting options
With a lot of legal betting options not valid for Asian sports bettors, the only choices available for them are Bitcoin betting sites. Bitcoin allows for anonymous and quick international transactions that skirt around many betting laws that specify currency transfers being illegal.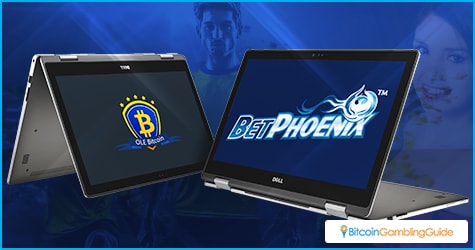 Two very good online sportsbooks are SportsBet.io and VitalBet. Though they use different betting platforms, they share similar features that would please Asian sports bettors: wide range of sports to bet on, easy-to-use interface, and Bitcoin acceptance.
For those who want a more Asian-focused sportsbook, BetPhoenix is available. Catering to Vietnamese and Chinese players, it allows for Bitcoin use and has an excellent line of betting options in its sportsbook section. Another option is through the services offered by OLE Bitcoin.
With the football fever in full swing, players should get a piece of the action by using Bitcoin.