The Augmentors ICO ended on Feb. 28. The team raised 895 BTC during the campaign. Despite not meeting the goal of 1,000 BTC, the price of the Bitcoin makes this a significant amount for the completion of the game's development.
With the ICO ending, the team is on the right track on its roadmap. The Augmentors team plants to release the alpha version of the game on May 20 this year.
Augmentors fundraising campaign
The ICO was looking to raise 1,000 BTC in a one-month period. During that time, about 395 participants brought one of the five packages from the ICO that contain Databits and character tokens. Databits is the cryptotoken that the game will use to buy in-game items while the tokens allow the players to pick any qualifying characters.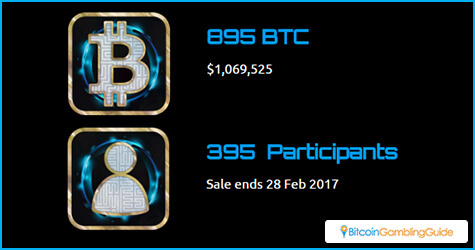 By the end of the ICO, the team managed to raise 895 BTC. Despite being 105 BTC shy away from the original 1,000 BTC goal, the amount was still a record high from any game ICOs before.
The price of the Bitcoin should also be taken into consideration. When the Augmentors ICO began on Jan. 30, the price of 1 BTC was only $920. If the price did not move since January, the team was only looking for a total amount of $920,000. Thanks to the surge in Bitcoin price, the team got $1,069,525 which is more than they were expecting. With the steady increase in the value of the cryptocurrency, 895 BTC might be more than what anyone in the team was expecting at the start of the ICO.
Alpha version release date
With investment from the South African Shark Tank and funds from the ICO, the developers of the blockchain-based game are beginning the next step on its roadmap. This step involves the alpha version of the game. Alpha version is essentially a bare bone version of the game that has only the basic functions and a decent graphic. The goal of the Augmentors alpha version is to show what the game is about instead of just having it described on paper.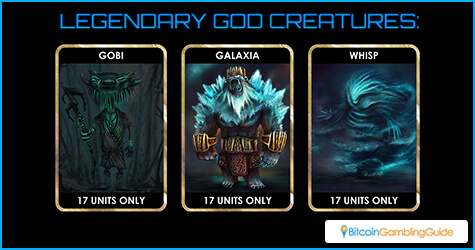 Some backers of the game are well-known personalities in the Bitcoin industry. One of which is Vinny Lingham who is a Bitcoin evangelist and a part of the Shark Tank panelist. Another famous backer is the Co-CEO of Creative Counsel, Gil Oved. Another is Llew Classen who is the Executive Direct of Bitcoin Foundation.  Having these types of backers shows that the blockchain powered Augmentors has the potential.
Bitcoin gambling enthusiasts can expect the team to release the alpha version in May, if there are no hitches in the development of the game. This version will have additional features and upgrades that were not shown before. Augmentor's alpha version will be available on the Google Play Store and Apple App Store.